The Ukrainian took over Genoa during the November break for international matches.
As you know, at the beginning of the season in the Italian championship, FC Genoa was in a very bad situation – as the club was at the bottom of the table. Because of this, the club decided to fire the coach and appoint a new one – Andriy Shevchenko.
The position of the team in the Italian championship
But even the appointment of a new coach did not save the situation, since not a single victory and only three points in nine rounds is the worst result.

In this segment, Genoa are the absolutely worst Serie A team. The bottom of the table, Salernitana, has four points during the same time, with two fewer matches (two games were postponed due to covid). Cagliari have seven points and have less played for the match. Spice has eight points.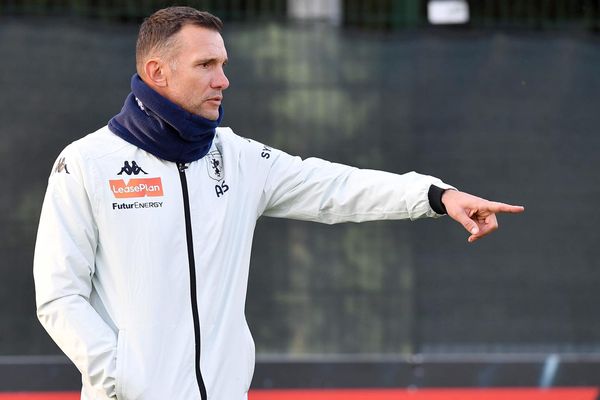 All Serie A teams have won at least one victory over this period – but not Genoa. The losing streak of "griffins" in the Italian championship has already reached 18 matches – the last and only success happened on 12 September. Half of this series fell on the Shevchenko era, but his predecessor Davide Ballardini at least played a draw – he had six with three defeats. "Genoa" with a Ukrainian is gaining an average of 0.33 points per match – and this is too little.
Genoa scores little:
Genoa almost never scores under Shevchenko – three goals in nine rounds. Two of them happened with the score 0:3 in the matches against Lazio and Sampdoria and did not affect anything. The only goal that mattered was Mattia Destro's goal, which brought in a draw with Sassuolo in the 20th round (1:1).
Shevchenko explained the weak results by the level of his rivals. Roma, Milan, Juventus, Lazio, Atalanta plus derby with Sampdoria. Before the New Year, only the match with Udinese, which ended with a score of 0:0, looked relatively simple. But now, after the Christmas break, sad matches with Sassuolo and Spice followed. But the latter was in 17th place before the round – a direct competitor in the struggle for survival.
Something needs to be changed
The 45-year-old Shevchenko himself has two options – either he is now urgently getting out, or a powerful blow will be dealt to his ambitions and career. From which you can never recover.