This afternoon was the final race in Italy, the men's relay. Many teams have released a reserve team, as they take care of biathletes until the Olympics. We would like to present the results of this wonderful race.
---
A strong squad and pivotal stages secured a 1:12:14.7 victory for the Norwegians in the men's 4 x 7.5 km relay in Antholz-Anterselva this afternoon. Lagrede and Tarje Boe, as well as their teammates Johannes Boe and Christiansen, used only four spares in their victory. Russia, with one lap and twelve spares, finished second. Germany finished third with four substitutes, 2:04.4 back.
Norway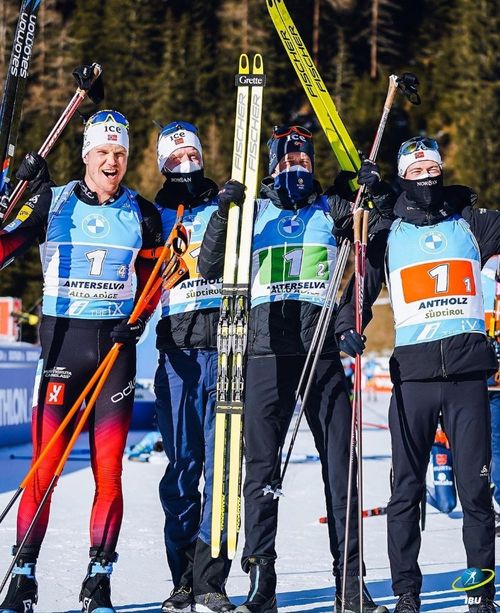 Norway had the strongest and best squad today. They did not leave any chances to opponents in this race. They broke away for 2 minutes, it's just an incredible result. In the race for Norway they ran:
Lagrade

Tarii Boe

Johannes Boe

Christiansen
These guys were the best today, using only 4 extra rounds in the whole race. Congratulations to Norway on their victory. Good entry for the Olympics.
Russia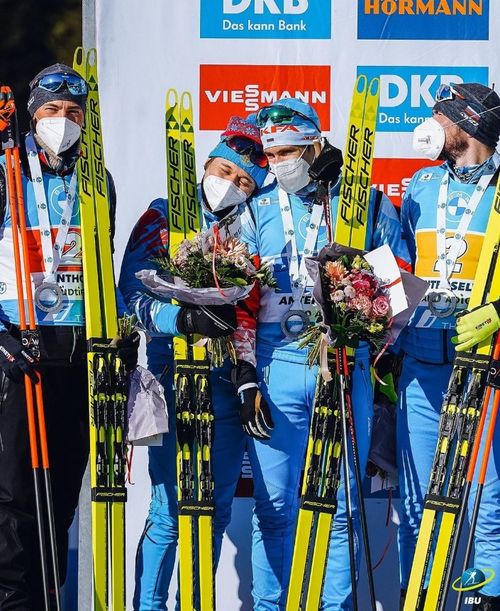 The Russian team performed a miracle today, they went one lap, and this did not stop them from being second. At the last stage on the way to the finish line, Russia was still 4th, but the professional finisher Latypov managed to catch up with the German and the Frenchman, and win silver for Russia. Participated in the race:
Babikov

Serokhvostov

logins

Latypov
Congratulations to Russia with silver, this is a great result.
Germany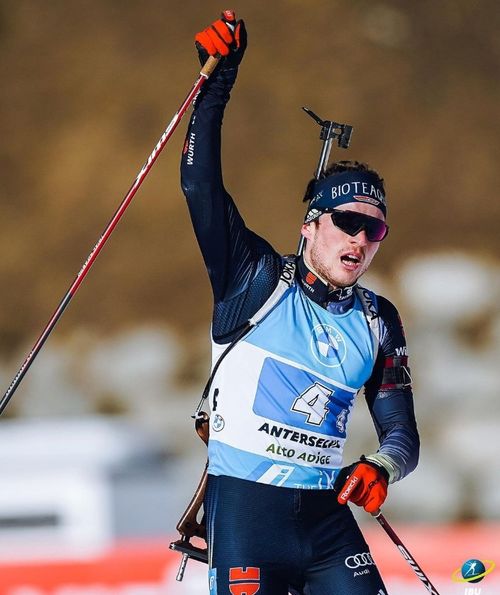 The German national team today was not in the best line-up, but this did not prevent them from becoming third. The Germans were at their best throughout the race, and the shooting was not bad, they used only 4 extra rounds, but the speed was not ideal. Germany at the last stage fought for medals with Russia and France. They were able to overtake the Frenchman, but they could not impose a board with Russia. Fled for Germany:
Rees

Horn

Zobel

Fratzscher
Congratulations to the German national team with bronze, a very worthy result.
Top 10 countries in the men's relay: