On May 10, at the Camp Nou stadium in Barcelona, ​​as part of the 36th round of the Spanish Examples of the 2021/2022 season, Barcelona hosted Celta Vigo.
---
| | | |
| --- | --- | --- |
| Barcelona | 3-1 | Celta Vigo |
Goals: Depay, 30 (1:0). Aubameyang, 41 (2:0). Aubameyang, 48 (3:0). Aspas, 50 (3:1).
Line ups:
| | |
| --- | --- |
| Ter Stegen, Araujo (Lenglet 68), Dani Alves (Mingesa 89), Jordi Alba, Garcia, de Jong, Gavi, Dembele, Depay (Fati 64), Torres (Puch 46), Aubameyang (de Jong 84 ). | Dituro, Araujo, Aidu, Galan, Vasquez (Murillo, 46), Suarez (Fountain, 90), Beltran (Veiga, 90), Tiago Galliardo (Tapia, 60), Aspas, Servi (Solari, 90+7), Mendez. |
Warnings: Garcia, 80′. de Jong, 90+10′. Jordi Alba, 90+12′.
Red card: Murillo, 58′.
Referee: Aryas (Spain).
---
From the first minutes of the match, Celta created a dangerous moment at the home goal, after defensive hosts Araujo made an uneven pass, shot on goal, Aspas paid for the hesitation with his weaker right foot, as Araujo struggled to make the last tackle.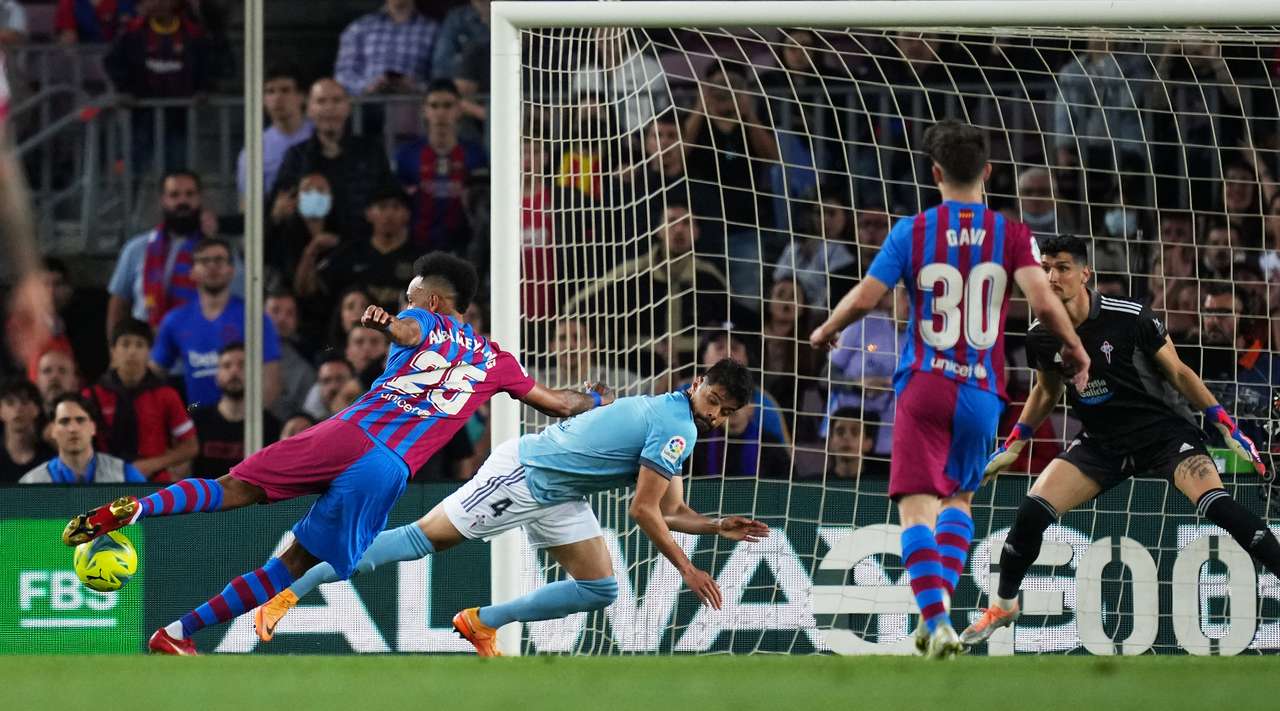 But still, Barcelona were able to respond with a dangerous moment and even score a goal, when Dembele beat two players with an excellent game and gave a pass to Depay, who scored a goal in the 30th minute. After the conceded goal, Celta could again score from a shot by Thiago Galjardo, but this time goalkeeper Ter Stegen was in place.
The hosts created another attack that ended in a goal, this time the goal was scored by Abamuyang.
after the break, as Celta made a blunder by holding out against a runaway Dembele, who coolly passed Aubameyang to score a goal and secure a brace in this match. However, Barcelona sweated for a few minutes when a mix-up between Araujo and Ter Stegen gave Aspas a chance to bounce back, but Jason Murillo was sent off midway through the second half for preventing Depay from scoring a goal.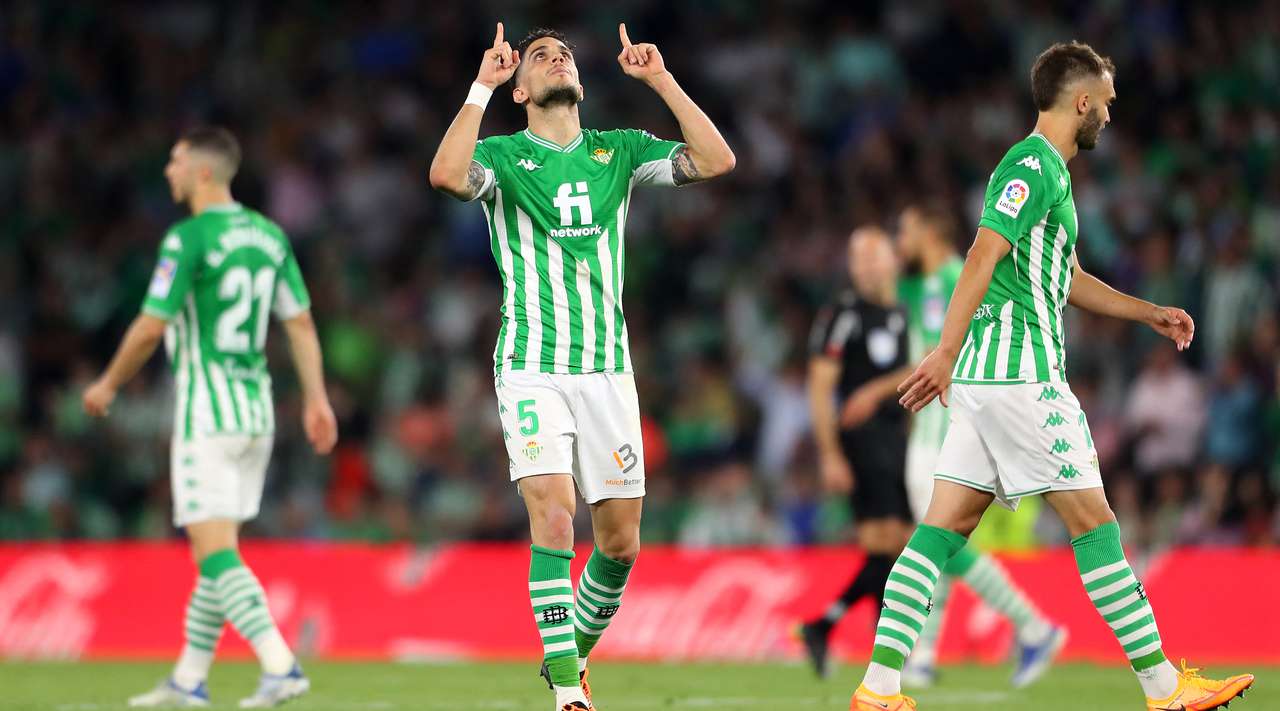 After the removal of the guests, it was very difficult to play against such Barcelona. And yet the match ended with the victory of the hosts with a score of 3-1.
After 36 games played, Barcelona are in second place in the La Liga standings for the 2021/2022 season. The club scored 72 points. Celta are 11th in the table with 43 points.
Barcelona beat Celta with Aubameyang's double in La Liga 2021/22
---
Download:
Match Real Madrid – Espanyol: La Liga 2021/22 – 34 round.
Match Barcelona – Celta: La Liga 2021/22 – 36 round.
---