On May 4, Bayern Munich announced the signing of a contract with the 24-year-old flank attacking defender of Ajax Amsterdam and the Moroccan national team, Nussair Mazraoui.
The agreement with the player is calculated until 2026, according to the Bayern website.
The 24-year-old Moroccan left Ajax on a free transfer due to the expiration of his current deal.
In the completed season of the Dutch Eredivisie 2021/22, Nussair Mazraoui took part in 25 matches of the regular season, in which he scored five goals, scored two assists and received two yellow cards.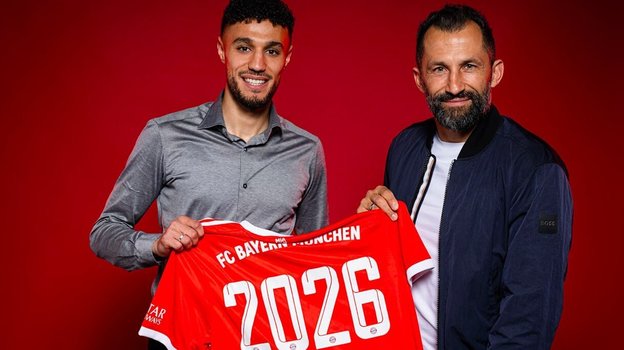 I chose this club because I can win the biggest trophies with it," said Mazraoui.
At the moment, the transfer value of the 24-year-old Moroccan, according to the estimates of the specialized German Internet portal transfermarkt, is 20 million euros.