Bayern Munich played away with Hoffenheim in Week 26 of the German championship. Before the match, Bayern was in first place in the table, and Hoffenheim in fifth place.
---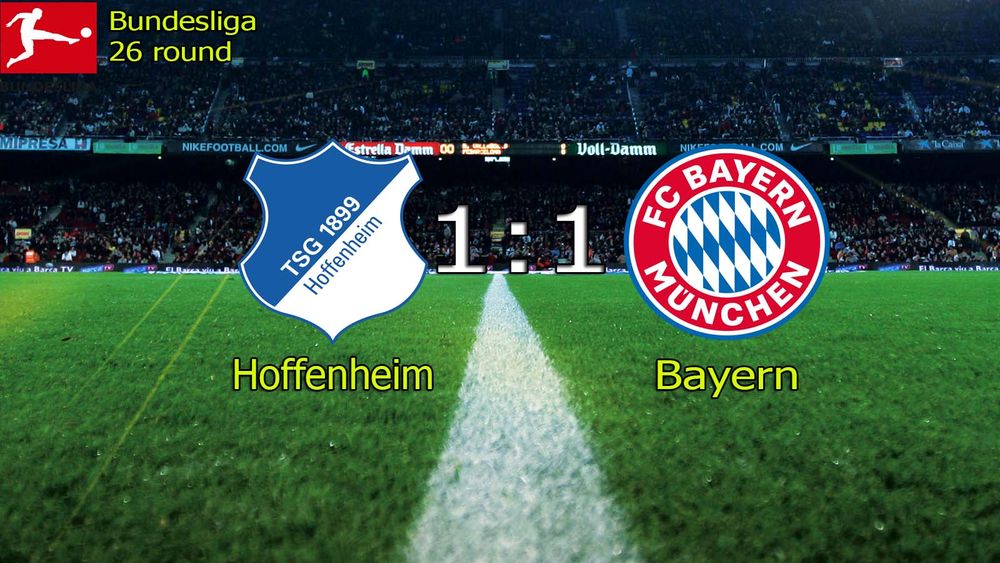 Goals: Baumgartner, 32 (1:0). Lewandowski, 45+3 (1:1).
Line-up:
| | |
| --- | --- |
| Baumann, Kaderabek (Akpoguma, 74), Raum, Vogt, Posch, Grillich, Stiller, Baumgartner (Brun Larsen, 74), Samassekou (Geiger, 61), Kramaric (Dabboor, 90+3), Rütter (Bebou, 46). | Neuer, Sule, Pavard, Hernandez, Kimmich, Musiala (Zabitzer, 82), Gnabry, Lewandowski, Sane, Coman, Müller (Schupo-Moting, 82). |
Warnings: Samassekou, 30′. Grillich, 38′. Rutter, 45+1′. Posh, 66′ – Hernandez, 44′.
Referee: Schroeder (Germany).
---
At the beginning of the first half, both clubs showed equal soccer, creating attacks now and then near one goal.
The hosts had the first good opportunity, in the 5th minute Manuel Neuer brilliantly repulsed a shot by Andrej Kramaric into the near corner. Four minutes later, the visitors answered with a dangerous attack, Gnabry struck well, forcing Oliver Baumann to instinctively save and prevent the German player to open the scoring. In the 28th minute, Bayern managed to score a goal, but Müller was caught offside.
In the 32nd minute, Christoph Baumgartner perfectly timed a good run and stealthily got to the back of the goal post to score. 1-0 Hoffenheim took the lead.
At the end of the first half, the visitors didn't let Hoffenheim escape as the winner. Lewandowski showed his skills, with a beautiful header into the goal of the hosts and tied the score.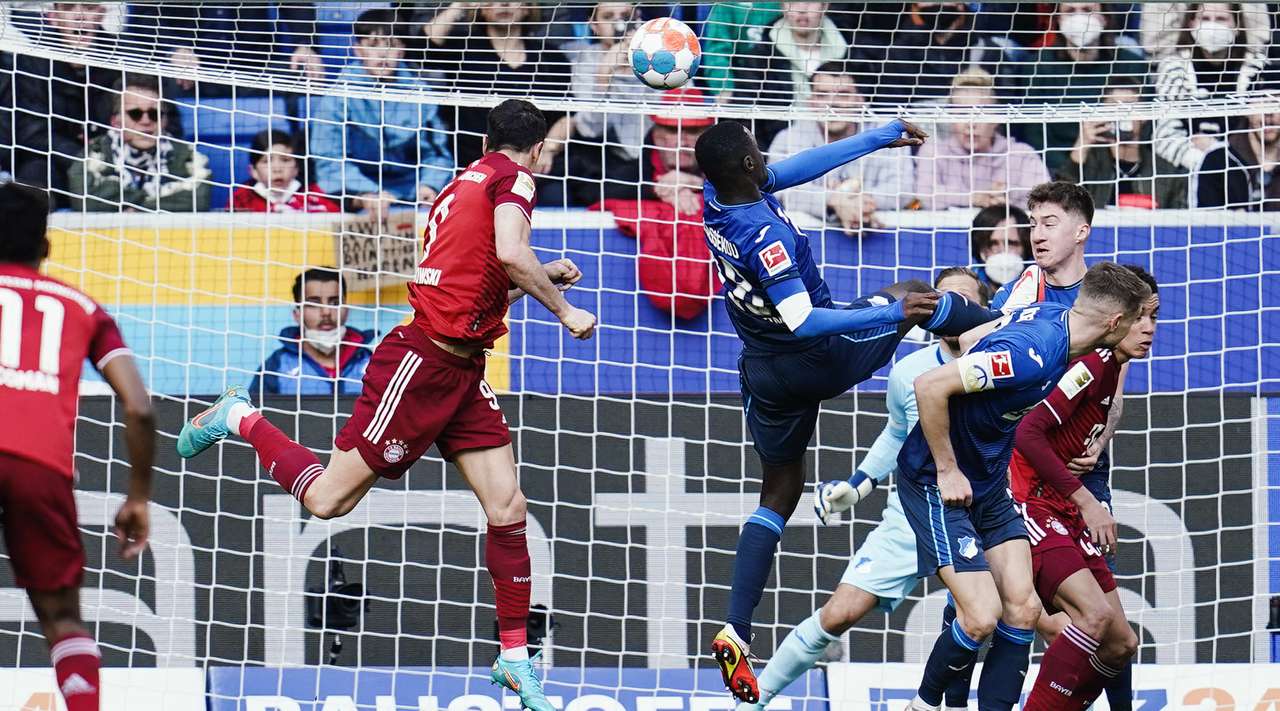 In the second half, both clubs continued to show equal soccer. Gnabry again created a dangerous moment on 68 minutes, but the bar saved the hosts. Also, Hoffenheim created a dangerous moment. Neuer was not confused and again saved Kramaric perfectly, not allowing the hosts to gain a decisive victory in the final 10 minutes.
As a result, Bayern lost three points on the road. After the match the club also remains in first place, while Hoffenheim is in fifth place, the club is fighting for the European Cup next season.