As part of the first round of the 1/8 Champions League, Salzburg hosted Bayern at their arena.
---
Goals: Adamou, 21 (1:0). Coman, 90 (1:1).
| | |
| --- | --- |
| Ken, Ulmer, Sole, Weber, Christensen, Capaldo, Aaronson, Seywald (Sucic, 80), Kamara, Adeyemi (Kjergaard, 87), Okafor (Adamu, 12). | Ulreich, Süle, Pavard, Hernandez, Kimmich, Tolisso (Sabitzer 80), Gnabry (Chupo-Moting 77), Lewandowski, Sane, Koman, Müller. |
Warnings: Ken, 87 – Coman, 83. Zabitzer, 90.
Referee: Oliver (England).
---
In this match, of course, Bayern is the favorite, but in today's match, Salsburg proved that he will not give up so easily.
In the first half, the club from Austria started to play very well, and Bayern made a lot of mistakes, and Salzburg took advantage of one of the mistakes, and at the 21st minute they already took the lead.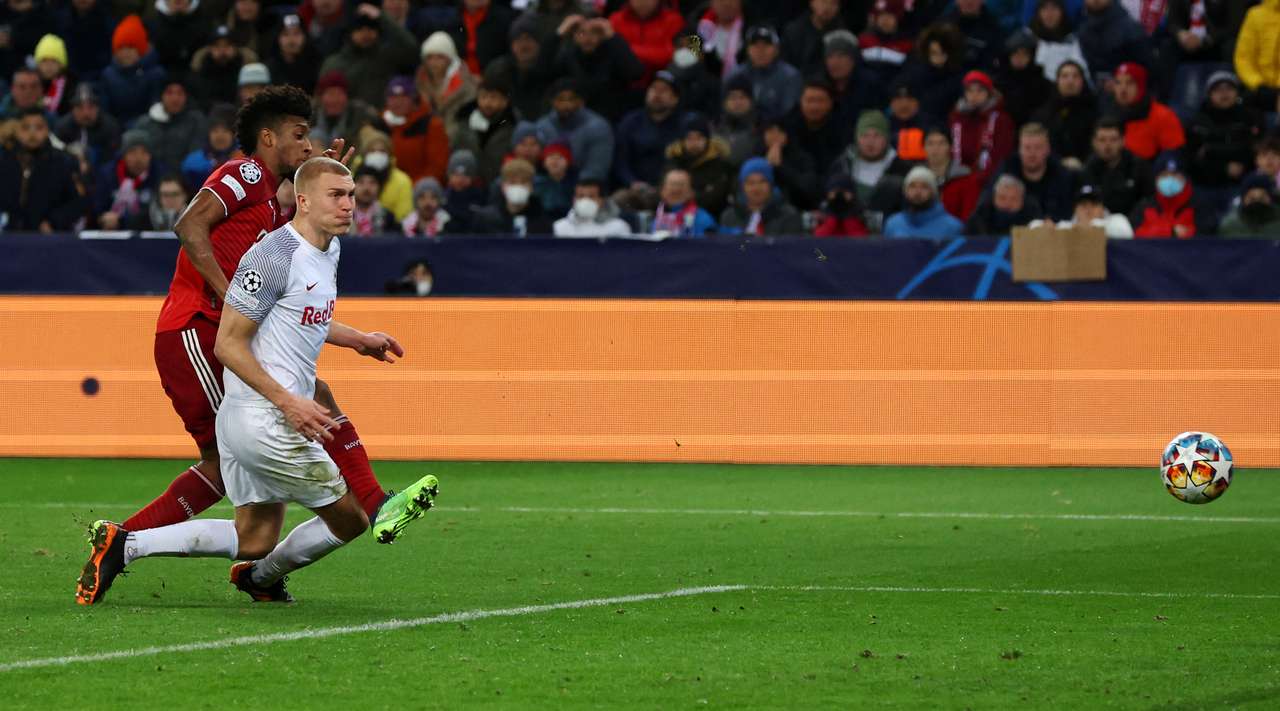 Adamu after being forced to come on as a substitute due to Okafor's injury. And after 10 minutes opened an account. Classic Salzburg counterattack: Adeyemi caught on the ball, Adamu shot Bayern goalkeeper Ulreich.
The German club created chances only thanks to Gnabry, who tried to shoot at the goal and give good passes. The Austrians absolutely deservedly won the half.
In the second half, Bayern found their game and from the 55th minute to the 80th, Salzburg did not land a single normal shot, and Bayern began to attack. Coman and Sane hit hard, and Muller got chances. Coman and Sane took advantage of the free space and tore apart the defense of Salzburg – the goalkeeper saved. Munich increased the pressure, the goal was already becoming a matter of time, but there were regular mistakes.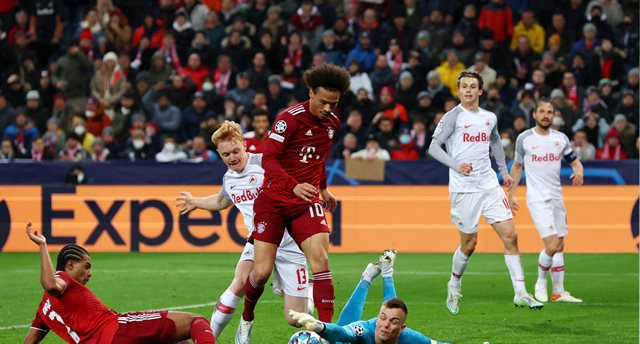 In the last minute of regular time, Bayern snatched a draw. Pavard scored into the box, Müller moved to the far post, and Coman equalized. The Austrians did not endure a little, but the final score is well deserved. Salzburg won the better half and Bayern won the better half and Bayern won the better half. Everything will be decided in the return match.