The second individual race at this Olympiad brought three more biathletes Olympic medals.
---
France's Quentin Fillon Maillet, falling back to ninth position after the second prone stage, recovered with a fast clean last standing stage to capture the Olympic Men's 20 km Individual Gold medal in 48:47.4. Belarusian Anton Smolski shot clean, winning the Silver medal, 14.8 seconds back. Defending Olympic 20 km Champion Johannes Thingnes Boe of Norway, with two penalties won the Bronze medal, 31.1 seconds back.
Quentin Fillon Maillet
The Frenchman today once again proved that he is worthy of the gold medal, and to be the first. Even two misses, where you might think that everything is lost, did not affect Fillon Maillet in this race, he was ahead of even the experienced Norwegian Johannes Boe by 31 seconds, who also has 2 misses. Congratulations to the Frenchman on this wonderful race for him.
Anton Smolski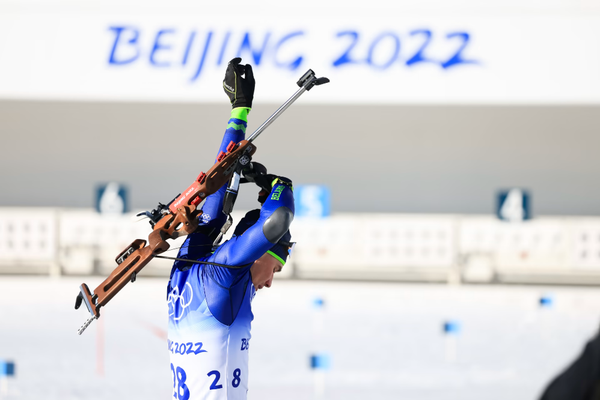 For the Belarusian biathlete, this is the first medal at the Olympic Games, and he deserved it. He was still in the World Cup a couple of times on the podium, and showed his skill. Today, he could compete for medals only with clean shooting, which he did. He could just do the first, but he did not have enough speed. Congratulations to Anton on the first medal.
Johannes Thingnes Boe
Johannes was not perfect today, he fought hard for gold, but it did not work out a bit. Even with 1 miss in the first shooting he could fight for the gold, but a miss in the last shooting didn't stand a chance. He also lost to the Frenchman in terms of speed, and with the worst, he could just do fourth, it was lucky that the Russian biathlete was only 3 seconds behind. Congratulations to the Norwegian with bronze in this race.
Top 10 Biathletes in Individual: