Today, February 15, the men's relay race was held at the Olympic Games. In this race, the results changed until the very end.
---
Norwegian anchor Vetle Sjaastad Christiansen needing just ten shots to close his ten targets, brought Norway from 43 seconds back to the Gold medal in the men's 4 X 7.5 km relay this afternoon at the Beijing Olympic Winter Games in a time of 1:19:50.2 France, anchored by Quentin Fillon Maillet had nine spare rounds, taking the Silver medal, 27.4 seconds back. ROC, with two penalties and six spare rounds won the Bronze medal, 45.3 seconds back.
Norway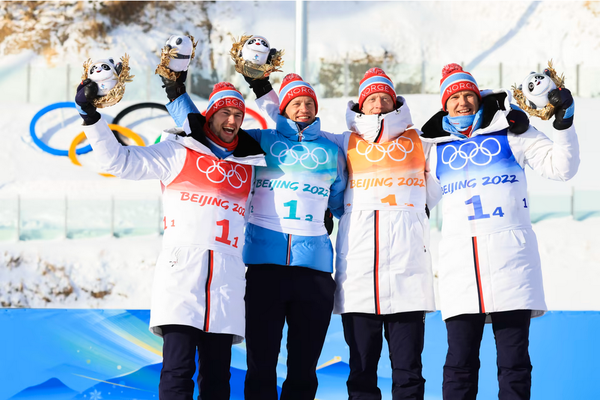 The Norwegian team, which was 50 seconds behind before the last shooting, was lucky that the Russian biathlete went two laps, and the Norwegian managed to take advantage of this mistake and came out on top. Norway has one penalty loop and 7 extra rounds for the race. Congratulations to the Norwegian team on their victory, this is another gold medal in Beijing.
The race was attended by:
Lagrade

Tarii Boe

Johannes Boe

Christiansen
France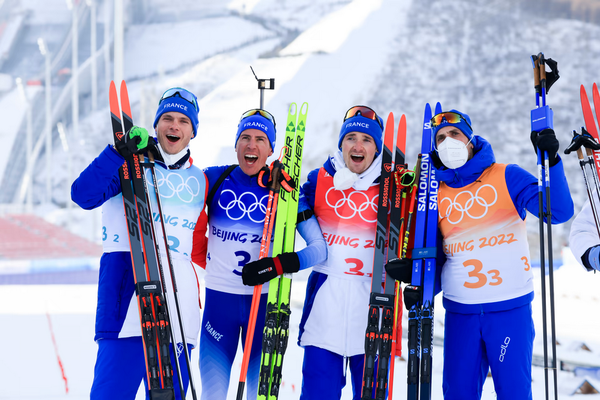 The French team was in 4th place, and the medal went past them, but the Frenchman was lucky that the Russian and German biathletes missed and went to the penalty loops. Kenten managed to shoot clean and confidently finish second. France has 9 extra rounds per race. They were 21 seconds behind Norway. Congratulations to France for the silver.
The race was attended by:
Claude F.

Jacquelin E.

Desthieux E.

Fillon Maillet Q.
ROC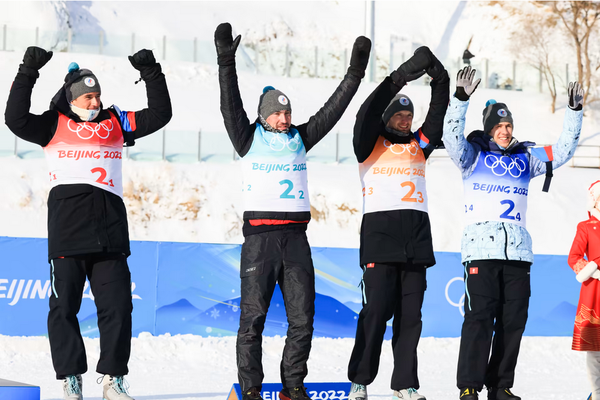 Today, the Russian team is very sorry for this relay. The whole race the team was in the lead, even managed to break away for a minute, but the last shooting today let them down. Two penalty loops prevented them from taking gold. As a result, the third metso and a gap of 45 seconds to Norway.
The race was attended by:
Khalili S.

loginov A.

Tsvetkov M.

Latypov E.
Top 10 countries in the men's relay: