The first race at the Olympic Games in China went very well. There were a lot of sensations and an interesting finish.
---
Norway's Johannes Thingnes Boe sprinted past ROC's Eduard Latypov in the final 100 meters of the Olympic Mixed Relay this evening to give Norway the first biathlon Gold medal of the 2022 Beijing Olympic Winter Games. France, the 2018 Gold medalists won the Silver medal, with three penalties and eleven spares. The ROC won the Bronze medal, with one spare and thirteen spare rounds.
Norway
Norway was initially considered the favorite of this race, but it was not so easy for them to become the first. There was a very strong wind and frost, which made the race difficult for the biathletes. Johannes Boe managed to overtake the Russian biathlete before the finish line, and brought Norway a gold medal. Although at the beginning of the race the Norwegians went as far as 3 laps, but this did not alert them. As a result, the first place and a gold medal at the Olympics. Congratulations.
Roeseland.M

Eckhoff.T

Boe.T

Boe J.T
France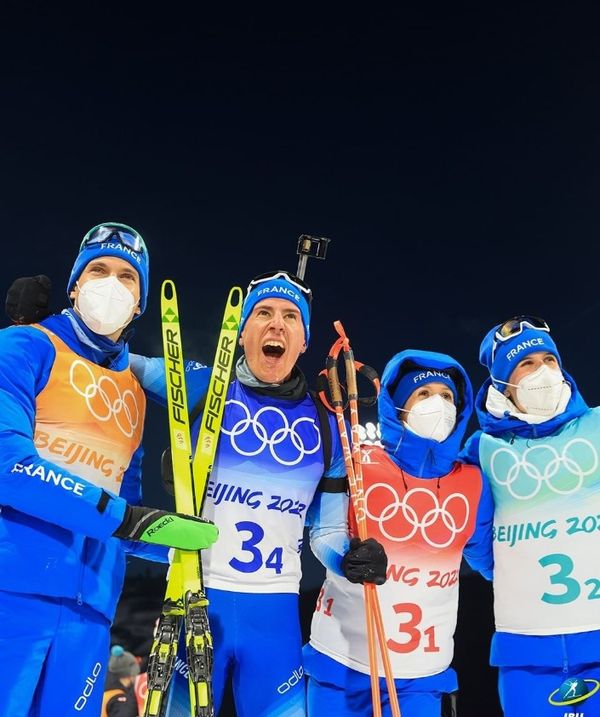 The French had a very strong squad, but at the first stage everything was bad. Penalty lap and a decent lead. But then Simone returned to the game and took the lead. And then again, in the third stage, the French again go two laps and fall behind again. And already at the last stage, the experienced Frenchman Fillon Maillet shot excellently in two firing positions and managed to take silver for France, in the fight against the Norwegian and the Russian.
Chevalier-Bouchet.A

Simon.J

Jacquelin.E

Fillon-Maillet.Q
ROC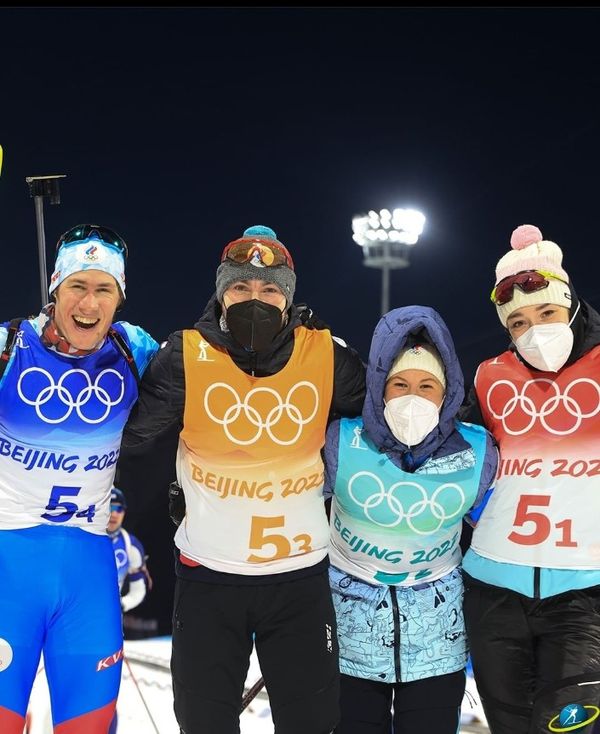 Russia made a splash today and won an important bronze medal for their country. They also didn't have a very good first stage, a lot of misses and a penalty loop, but the backlog was small, since the biathletes had a good move. Alexander Loginov returned to the race in the third stage, he shot and ran perfectly. He managed to bring Russia to the first place by a small margin, and in the last stage, Latypov was also good, he shot well, and led before the finish line, but still he could not keep the lead. Congratulations to Russia with bronze at the Olympic Games.
Nigmatullina.U

Reztsova.K

Loginov.A

Latypov.E
Top 10 countries in the mixed relay: