Today, February 13, the pursuit race was held, the athletes ran according to the results of the sprint race, which took place on the 11th in China.
Norway's Marte Olsbu Roeiseland, with just a single penalty, unchallenged from start to finish added her second individual Gold medal at the Beijing Olympic Winter Games by winning the women's 10 km pursuit this evening in 34:46.9. Sweden's Elvira Oeberg, with three penalties came back from sixth position before the last standing stage, shooting clean to take her second consecutive Silver medal, 1:36.5 back. Olsbu Roeiseland's teammate Tiril Eckhoff, also with three penalties captured the Bronze medal, 1:48.7 back.
Marte Olsbu Roeiseland
The Norwegian biathlete never ceases to amaze, she wins every race, and today is no exception. Roiseland was ahead of all rivals by half a minute, this is not likely. She only missed once, but that wasn't enough. She has the best readiness for the Olympics. Excellent speed and clean shooting help her reach high places. Congratulations to Marte Olsbu Roeiseland on a great win.
Elvira Oeberg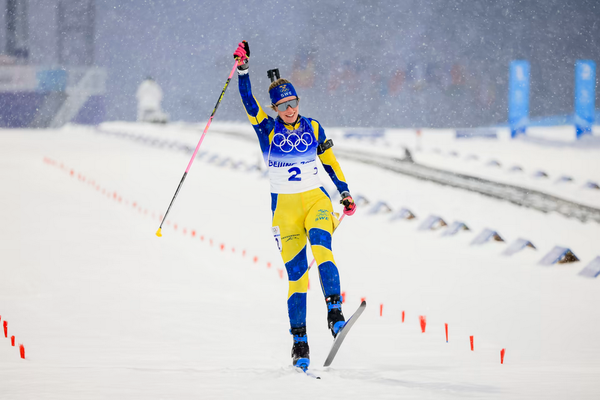 The Swede was second in the sprint, and today she managed to keep this place and win her second Olympic medal in Beijing. She was very good in the race. Although three misses, she still managed to be high, thanks to her good speed. Although Oberg went sixth after the shooting, and she was able to win back a medal for herself. Congratulations to Elvira Oberg with silver.
Tiril Eckhoff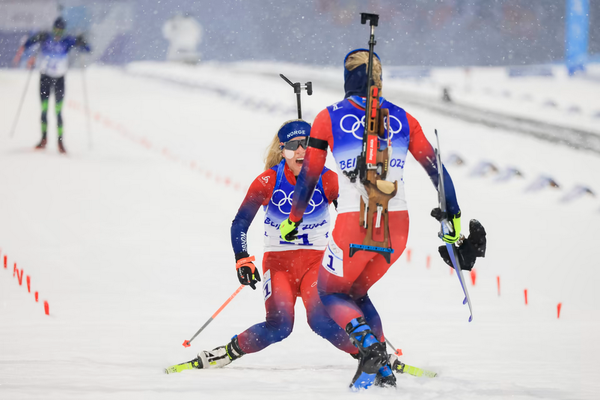 Tiril is on the podium today, for a long time she did not take places, then she had problems with shooting, then she lacked a little, but today, thanks to the mistakes of her rivals, she managed to be third. She had 2 misses on the prone side of the shooting range, and one miss on the standing. But the rivals were even more mistaken, and therefore the Norwegian has bronze. Congratulations to Tiril on the medal, she deserves it.
Top 10 Biathletes in Pursuit: