Can Italy play in the World Cup true or not
Team Italy, which unexpectedly failed to qualify for the 2022 World Cup, has a chance to get.
---
The main reason for this situation is the Iranian team, which managed to get a ticket to the World Cup.
FIFA is very unhappy that Iran has for years ignored requests to revise one of its laws.
It is about the fact that women are not allowed to attend soccer matches.
It was previously reported that the Iranians could be suspended from the 2022 World Cup because of the scandal of not allowing women in the stands during the match against Lebanon on March 29.
But later it became known that "There was a FIFA executive meeting in Qatar on Wednesday, and there was a congress with all the delegations, including Iran. It was said that they never discussed excluding Iran from the World Cup.
Let's just put out of our minds this idea that Italy can go to the World Cup, it's impossible.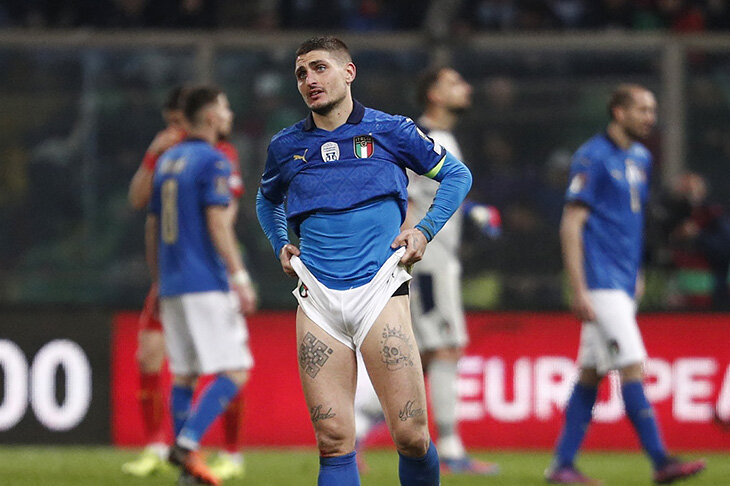 As you know, in the tiebreak game for the World Cup 2022, the Italian national team lost to Northern Macedonia (0:1), which later also dropped out of the qualifying matches, losing to Portugal with a score of 0:2.
Thus, the Italian team will not play in the second consecutive World Cup.