Today, 13 December, a re-draw for the 2021/22 Champions League playoffs took place at UEFA headquarters in Nyon at 16:00.
As you know, the draw took place today, and there were its results, but for some reason it was decided to draw the draw again!
A technical mistake by UEFA with the balls of Manchester United and Liverpool in the baskets of Villarreal and Atlético respectively (they were essentially confused) led to a re-draw.
---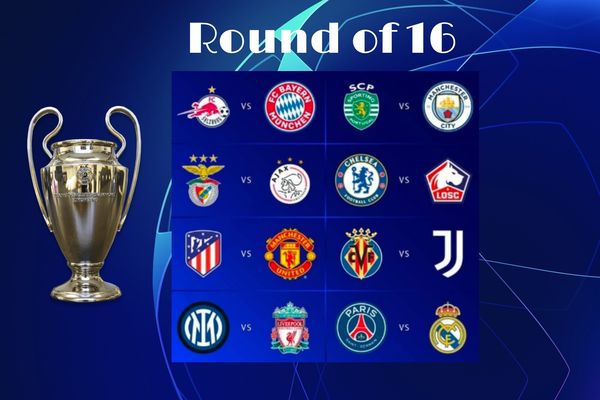 Who plays with whom in the 1/8 finals?
Atlético (ESP) – Manchester United (ENG);
Benfica (POR) v Ajax (NED);
Villarreal (ESP) v Juventus (ITA);
Salzburg (AUT) v Bayern Munich (GER);
Inter (ITA) – Liverpool (ENG);
Paris Saint-Germain (FRA) v Real Madrid (ESP);
Sporting CP (POR) – Manchester City (ENG);
Chelsea (ENG) v Lille (FRA);
The first matches of the 1/8 finals are scheduled for February 15/16/22/23, and the return matches will take place on March 8/9/15/16. The draw for the remaining stages of the playoffs is scheduled for 18 March.
How was the draw?
Seeded were Manchester City, Liverpool, Manchester United (all England), Bayern (Germany), Real Madrid (Spain), Juventus (Italy), Lille (France), Ajax "(Netherlands).
Among the unseeded were Atlético, Villarreal (both Spain), Sporting, Benfica (both Portugal), PSG (France), Inter (Italy), Chelsea (England), Salzburg "(Austria).
The main rule this season:
As of the 2021/22 season, the away goal rule has been canceled. If, at the end of the return match, the score is equal on the sum of two games, extra time (and, if necessary, a penalty shootout) will be played regardless of the number of goals scored by the teams away.