The 38-year-old defender has returned to Barcelona.
It was announced on Friday that Catalan Barcelona announced the return of Dani Alves to the club.
The contract was signed until the end of the 2021/22 season, with the possibility of extension until the summer of 2023.The 38-year-old will be able to play for Barcelona no earlier than January 2022.
Read this about Barcelona news: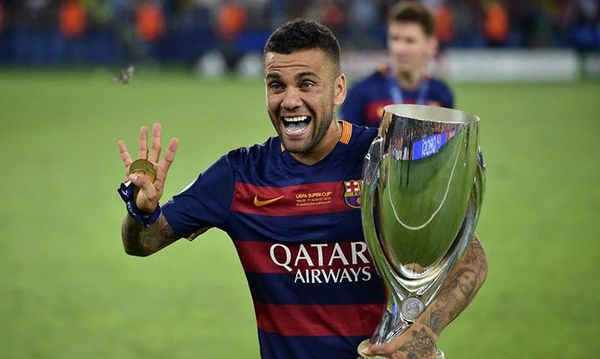 In the near future, a presentation of the Brazilian player will take place.
The 38-year-old Brazilian will play for Barcelona until the end of the 2021/2022 season. The footballer will join the training sessions with the new team from next week.
As you know, Dani Alves has already played for Barcelona: he joined the team in 2008.The player spent 8 years in Barcelona. The right-back in a Barcelona shirt has played 391 official matches and has scored 23 goals. Also in the summer of 2016, the Brazilian moved to Juventus, then played for PSG and at home – for Sao Paulo.
Dani Alves' achievements:
With Barcelona, Dani Alves has won the Champions League three times – in 2009, 2011 and 2015.

In the Spanish national team, the footballer won the gold medal of the championship six times, and won the Cup and the Super Cup of the country four times.

Dani Alves, along with Barcelona, has won the UEFA Super Cup three times and the Club World Cup three times.

In the summer of 2021, as part of the Brazilian national football team, he became the Olympic champion at the Tokyo Games.
As you know, Barcelona is now in a difficult period, so Dani Alves really wants to help the club. The footballer did not demand a personal contract, saying that the question of money is absolutely not worth it and he is ready to work for the minimum permitted wage, or even for free.