Finland – USA: prediction for the match of the 2022 Ice Hockey World Cup
In the 1/2 final match of the World Ice Hockey Championship, Finland will play with the USA. The meeting will take place at the Nokia Arena on May 28. Start is scheduled for 11:20 GMT.
---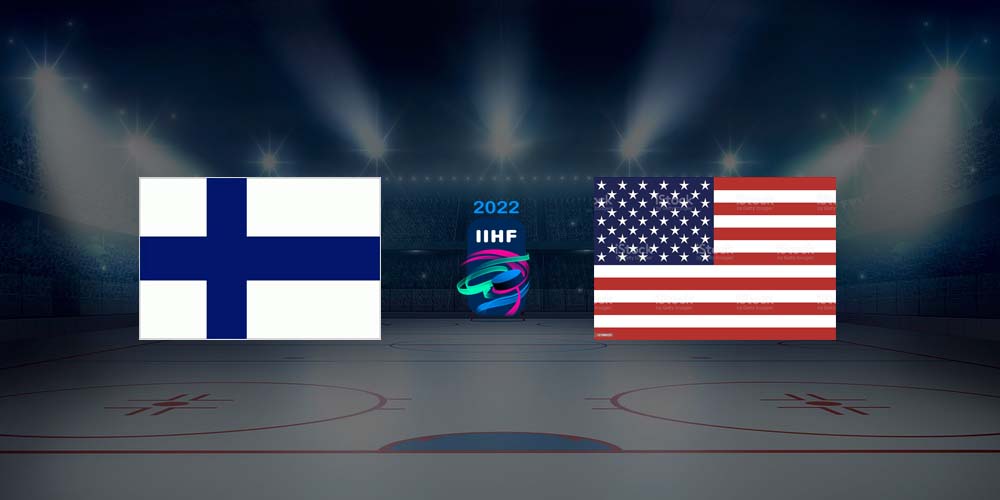 Prediction for the match Finland – USA
Finland
The Finnish national team performs very well at the World Cup. They left the first place of the group stage with 19 points and managed to overtake Sweden by 1 point.
In the quarterfinals, the hosts of the tournament played with Slovakia, which they clearly wanted to go light. However, an easy game did not work out, Finland bounced back during the meeting and eventually won – 4:2.
By the 15th minute of the first period, Finland conceded two goals. But the experienced hockey player Marco Anttila managed to make a double and level the score.
Finished Slovakia in the third period. Sakari Manninen's goal pulled the Finns forward, and Saku Menalenen finished off the opponent.
The Finnish national team lost in this tournament only once, to the Swedish team (2-3) in shootouts.
USA
Team USA, meanwhile, left 4th place in the group stage of the World Cup with 13 points in the account and at the same time – with the worst result in attack among the rest of the playoffs of the representatives of this table – 18. goals.
In the quarter-finals, they confidently beat Switzerland 3-0.
Already in the first period, Ben Meyers and Adam Gaudette scored, after which the United States began to play hold.
And in the third period, they scored the third puck, the author of which was Ben Meyers.
For the entire match, the team landed only 22 shots on target, which were complemented by 13.64% of sales. The young goalkeeper Jeremy Svayman also had a good meeting – 33 rescues.
Team USA lost twice in this tournament. The national team of Finland (2-4) and the Czech Republic (0-1).
Prediction
| | | |
| --- | --- | --- |
| Finland win 1.74 | Draws 4.40 | USA win 4.00 |
Video review of the match Finland USA in the group stage.
Both teams have already faced each other in this tournament in the group stage. Then the hosts of the tournament were stronger than the United States.
The USA easily dealt with Switzerland in the quarterfinals, while Finland experienced difficulties, but this is most likely due to underestimation of the opponent.
This match will be a real fight for reaching the final. In this match we prefer Finland. Forecast and bet – Finland will win + TM 6.5 for 2.04.