In this form, the biathletes had 2 shooting and a distance of 15 km.
On Friday, December 10, the women's sprint of the second stage took place in Austria.
Belarusian Hanna Sola, went five-for-five in the prone stage, matched that in standing and sprinted the last loop, winning this afternoon's Hochfilzen women's 7.5 km sprint in 20:44.4. Sola's win was a career best, after three previous third places. Justine Braisaz-Bouchet of France, with two penalties, used her ski speed to secure second place, 46.8 seconds back. Norway's Marte Olsbu Roeiseland, shot clean in third place, 50.3 seconds back.
Hanna Sola
For the Belarusian biathlete, this is the first sprint victory in her career, in previous races in Sweden the biathlete showed good results and was close to medals, but in this race Sola was the best in both speed and shooting. Belaruska ran the sprint in 20:44.4 – and this is the best result, she also made two 0s in the shooting. This is an excellent result for a Beatalon player, and we can congratulate her on this.
Justine Braisaz-Bouchet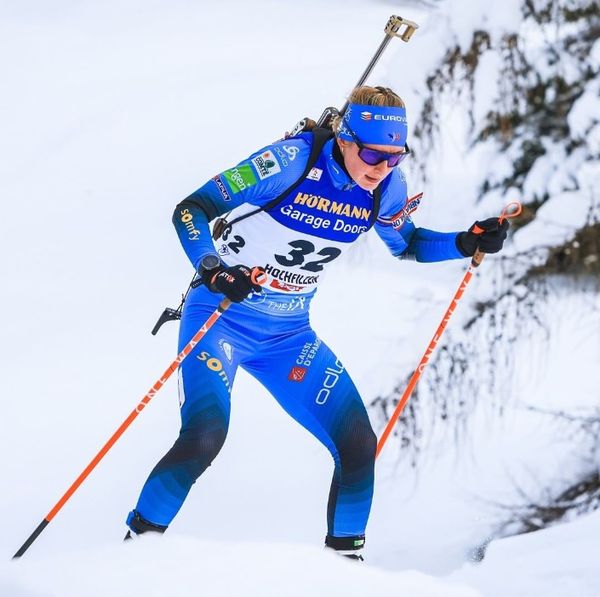 The French biathlete was also good in this race, for the first place she was prevented by the shooting, Bryza-Boucher did in two firing positions, 1 miss each, and this prevented her from being the first. But the biathlete showed good speed, and despite the miss, she lost 46 seconds to the first place. For Bryza, this is an excellent result.
Marte Olsbu Roeiseland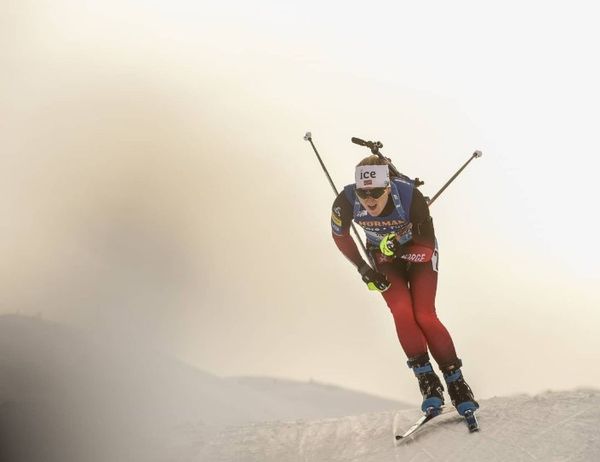 The Norwegian again takes 3rd place in the sprint, as a biathlete is known, and last time she took the same place. Roeiseland was very good in this race, she shot very well, but lost in speed to the second place by only 4 seconds, the Norwegian was a little short of the 2nd place. But she showed a very strong result, and Roeiseland will not stop there.
Top 10 Biathletes in Sprint: