In Beijing (China), the first quarterfinal match of the men's hockey tournament of the Olympic Games – 2022, in which the teams of the USA and Slovakia played, ended.
---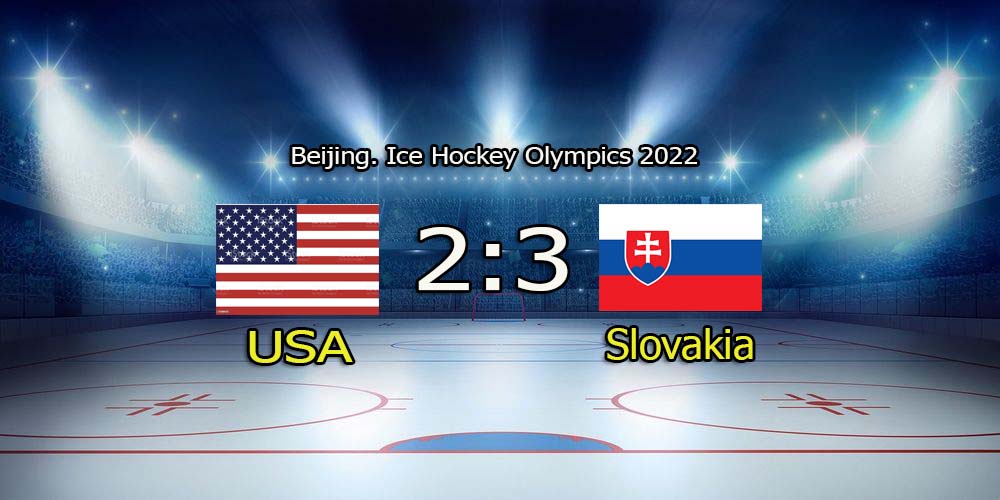 Goals: Slafkovski – 5 (Chereshnjak, Regenda), 11:45 – 0:1. Abruzzese – 1 (Benayers, Kaempfer), 19:14 – 1:1. Huntjes – 1 (Perbix, Smith), 28:56 – 2:1. Grivik – 2 (Tchaikovsky, Gudachek), 59:16 – 2:2.
(1:1, 1:0, 0:1, 0:0, 0:1).
Winning bullet: Tseglarik.
Goalkeepers: Mann – Rybar (58:27 – 59:16).
Penalty: 2 – 10.
Throws: 35 (10+6+12+7) – 36 (8+13+11+4).
Referees: Bjork, Hoffmann.
---
As you know, the USA was the best in the group stage, the team won all 3 matches, and took first place. Meanwhile, Slovakia advanced from the group not very confidently.
In the first period in the 12th minute, the 17-year-old Slovak Juraj Slafkovski led the Slovaks ahead. At the end of the first playing period, the United States managed to level the score.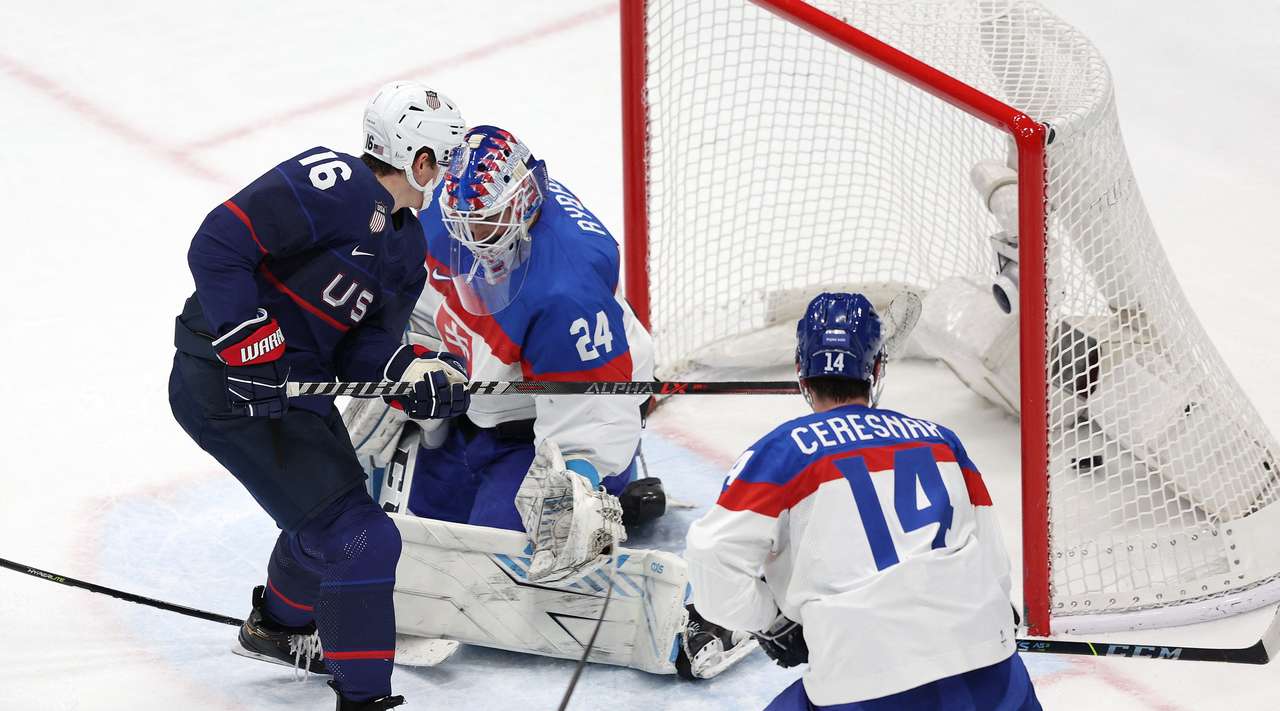 In the second period, at the 29th minute, the Americans took the lead thanks to a goal by Sam Hentjes, and led the entire second period and half of the 3rd period.
In the last minute of the third period, Marek Grivik was able to take the game into overtime – 2:2.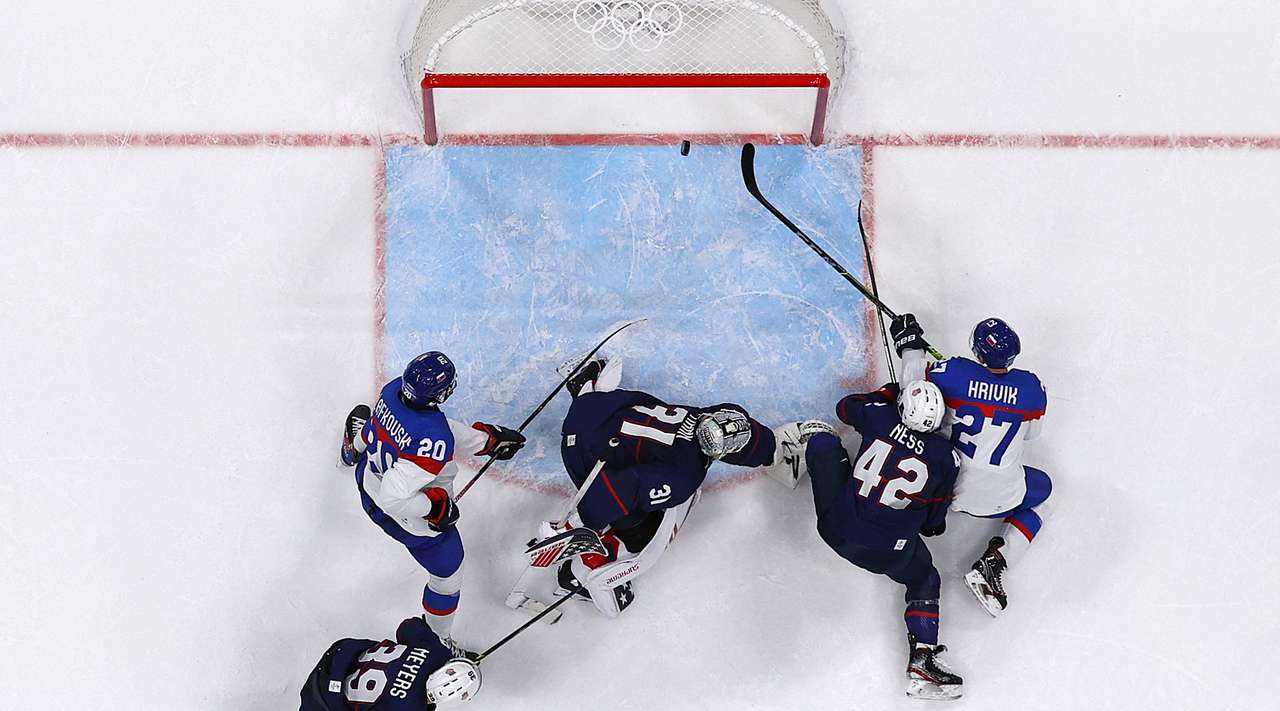 Extra time ended without goals, but in the shootout Slovakia was stronger. Chekhlarik scored the only goal, which meant the victory of Slovakia.
Slovakia advances to the semi-finals of the Olympics for the first time since 2010.