Important information about the League of Nations tournament.
UEFA has announced the draw date for the next Nations League draw. At this tournament, 4 tickets to Euro – 2022/23 will be raffled off.
As in the previous draw, the tournament consists of three leagues with 16 national teams and a fourth league with seven teams. The group stage draw will take place in Montreux on 16 December and will start at 18:00 CET.
Tournament rules –
In leagues A, B and C, 16 teams will play, which will be divided into four quartets. The remaining seven teams will play in League D, where they will be divided into two groups: one with four and one with three. All teams will face each opponent in their group match at home and away from June to September 2022. Four of the six rounds will take place in June due to the postponement of the final stage of the 2022 World Cup for the winter.
The four Group A winners will qualify for the UEFA Nations League finals in June 2023. The winners of the remaining groups will receive a status upgrade, that is, they will play in the League of Nations 2024/25 in a league higher. The fourth-placed teams in leagues A and B will be relegated to a lower league.
The fourth-finishing teams in League C will play play-offs in March 2024. The two losers will be relegated to League D.
Baskets are formed according to the rating of national teams based on the results of the League of Nations 2020/2021.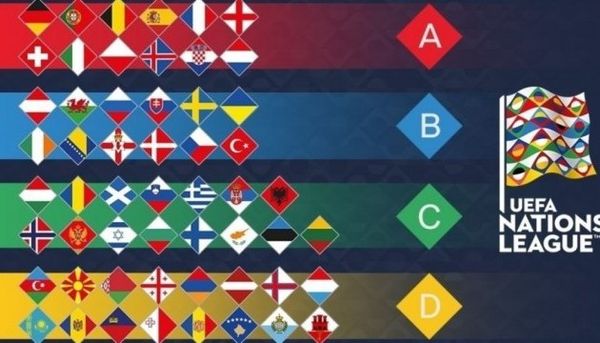 League A
Basket 1: France, Spain, Italy, Belgium.
Basket 2: Portugal, Netherlands, Denmark, Germany.
Basket 3: England, Poland, Switzerland, Croatia.
Basket 4: Wales, Austria, Czech Republic, Hungary.
League B
Basket 1: Ukraine, Sweden, Bosnia and Herzegovina, Iceland.
Basket 2: Finland, Norway, Scotland, Russia.
Basket 3: Israel, Romania, Serbia, Ireland.
Basket 4: Slovenia, Montenegro, Albania, Armenia.
League C
Basket 1: Turkey, Slovakia, Bulgaria, Northern Ireland.
Basket 2: Greece, Belarus, Luxembourg, Northern Macedonia.
Basket 3: Lithuania, Georgia, Azerbaijan, Kosovo.
Basket 4: Kazakhstan / Moldova, Cyprus / Estonia, Gibraltar, Faroe Islands.
League D
Basket 1: Kazakhstan / Moldova, Cyprus / Estonia, Liechtenstein, Malta.
Basket 2: Latvia, San Marino, Andorra.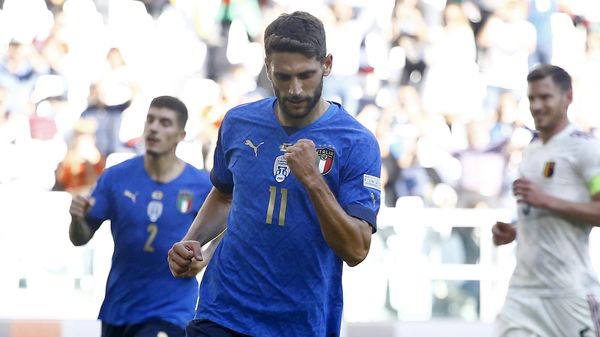 Match calendar
1st round: June 2-4, 2022.
Round 2: June 5-8, 2022.
Round 3: June 9-11, 2022.
Round 4: June 12-14, 2022.
Round 5: September 22-24, 2022.
Round 6: September 25-27, 2022.
Final round of the tournament: June 14-18, 2023.
In the final stage – four winners of groups of league A will take part, one of which will become the owner of the final stage. The semifinals will be held on June 14 and 15, 2023, and the final and the match for third place – on June 18.