Manchester City have announced the signing of striker Erlin Haaland from Borussia Dortmund on their official website.
It became known that the English club has reached an agreement with the German club on the transfer. Haaland will start playing for Manchester City next season.
Earlier it was reported that the 21-year-old player underwent a medical examination in Brussels before moving to Manchester City.
The striker's contract with the club will be for five years, and the weekly salary will be about 375 thousand pounds.
One of Haaland's goals in Bundesliga 2021/22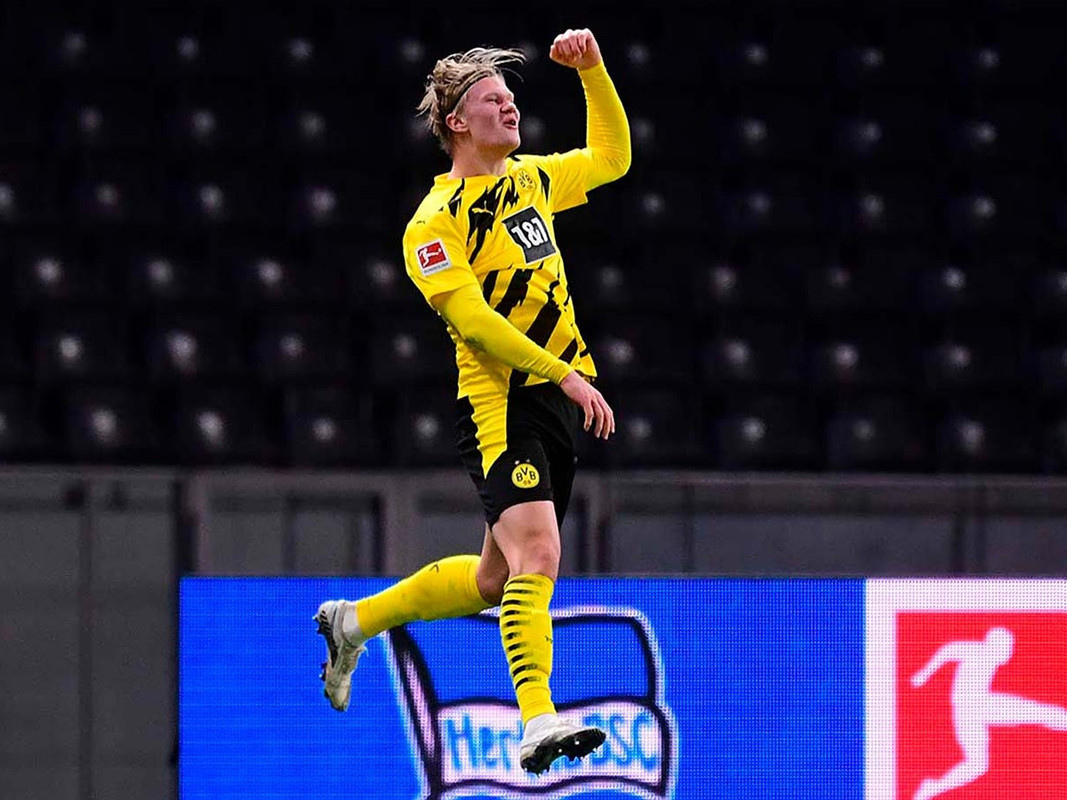 Holland is considered one of the most promising forwards of our time. Since his move to Borussia Dortumund in the winter of 2020, Erling has scored 85 goals and provided 23 assists in 88 games. He previously played for Salzburg, setting several Champions League records.
Player statistics in Bundesliga 2021/22 this season.
---
Download:
Match Villarreal – Liverpool: Champions League semi-final 2021/22.
Match Real Madrid – Man City: Champions League semi-final 2021/22.
---