A pair of Sporting – Manchester City was initially considered as one of the most unequal at the 1/8 stage, but still I wanted to give some chances to the champion of Portugal.
---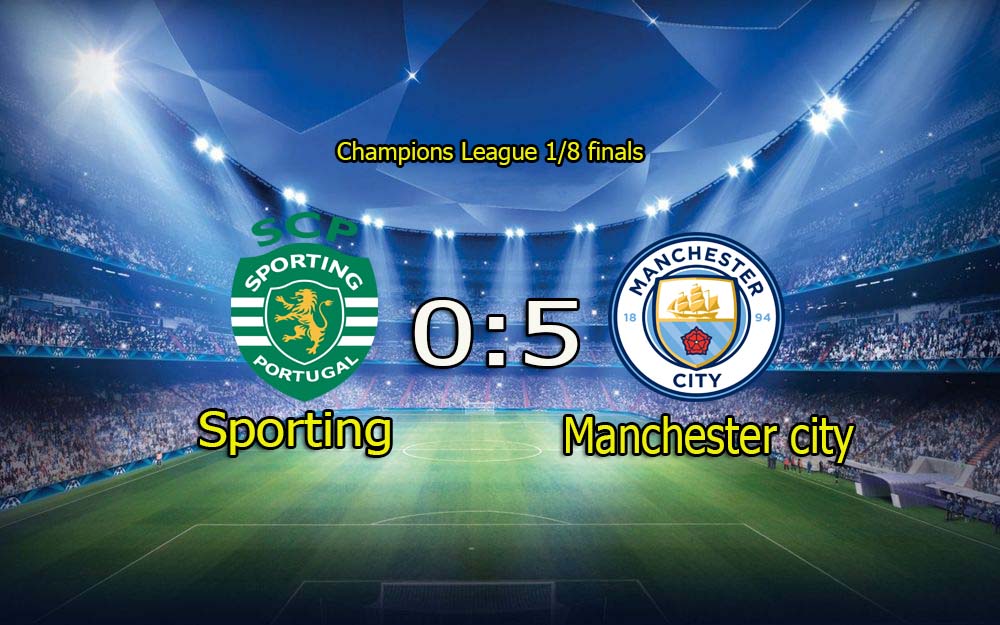 Goals: Mahrez, 7 (0:1). Bernardo Silva, 17 (0:2). Foden, 32 (0:3). Bernardo Silva, 44 (0:4). Sterling, 58 (0:5).
Adan, Matheus Reis, Coates, Porro (Neto, 82), Inacio, Esgaio, Paligna (Tabata, 75), Matheus Nunes, Pedro Gonçalves (Ugarte, 50), Sarabia (Slimani, 75), Paulinho.

Ederson, Ruben Dias, Stones (Zinchenko 61), Laporte (Ake 84), Joao Cancelo, Hernandez (Fernandinho 73), De Bruyne, Bernardo Silva (Delap 85), Sterling, Mahrez, Foden (Gundogan 61)

.
Warnings: Matheus Nunes, 65. Esgayu, 78. Ugarte, 83 – Gundogan, 74.
Referee: Jovanovic (Serbia).
---
Manchester City are very determined to win the Champions League this season. And it was very difficult for Sporting in this match.
In fact, the first strike of the city was realized. The Serbian referees first whistled offside, but then the German representative of VAR, after a pause, counted the goal in the 9th minute, which was scored in the 7th. The second ball turned out to be not too late after the first one. Submission from the corner, rebound, and Bernardo Silva managed to take the ball with one touch and hit hard under the crossbar.
The third goal has already completely upset the club from Portugal. Mahrez completed a cross from the flank and somehow three Sporting defenders flew past the ball. And Foden closed it – 3:0.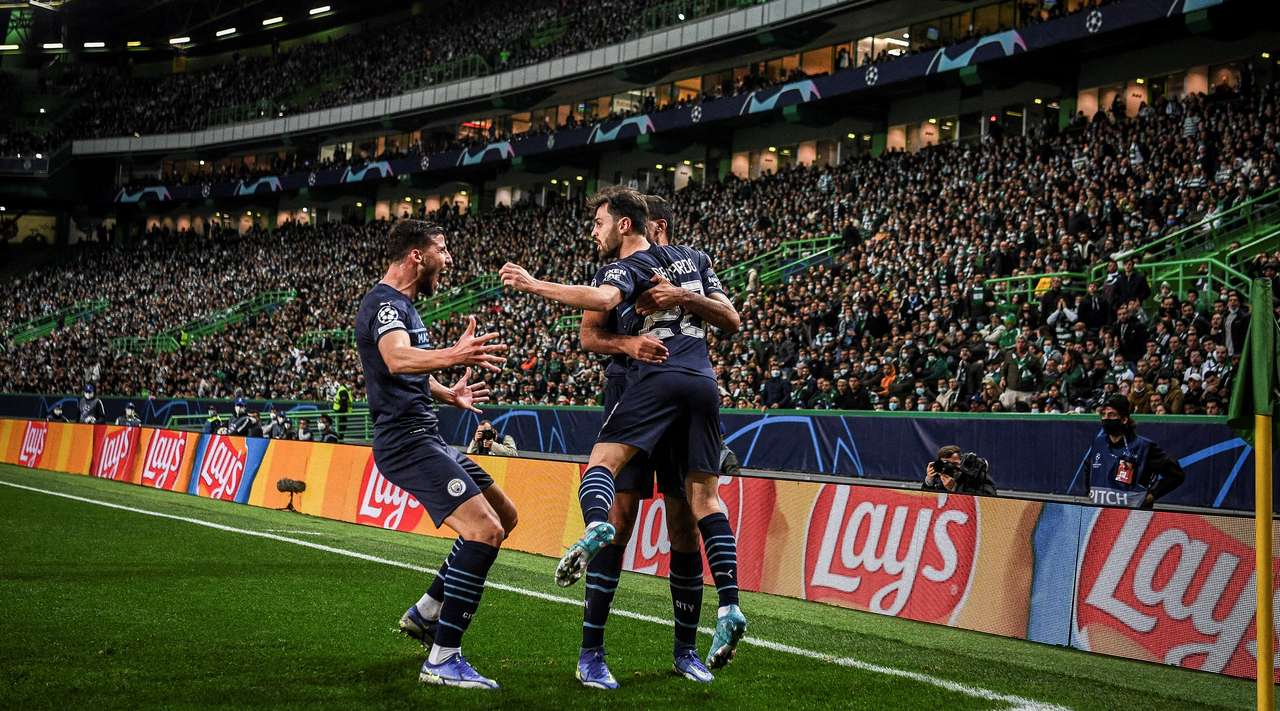 But after the fourth goal, coach Manchester calmed down a bit. Canselu to Sterling, Sterling to Silva – 4:0. Nine strikes in the first half – four goals.
Sporting in the first 45 minutes had only one chance, but it was not very successful.
In the second half, Bernardo Silva scored a hat-trick by heading a cross from De Bruyne at the near post, but the video replay showed offside. But the fifth goal against the goalkeeper of Sporting – Adana was a matter of time – and now Sterling managed to score. Rodri's interception in the center of the field, Silva's pass to Raheem and an accurate shot at nine.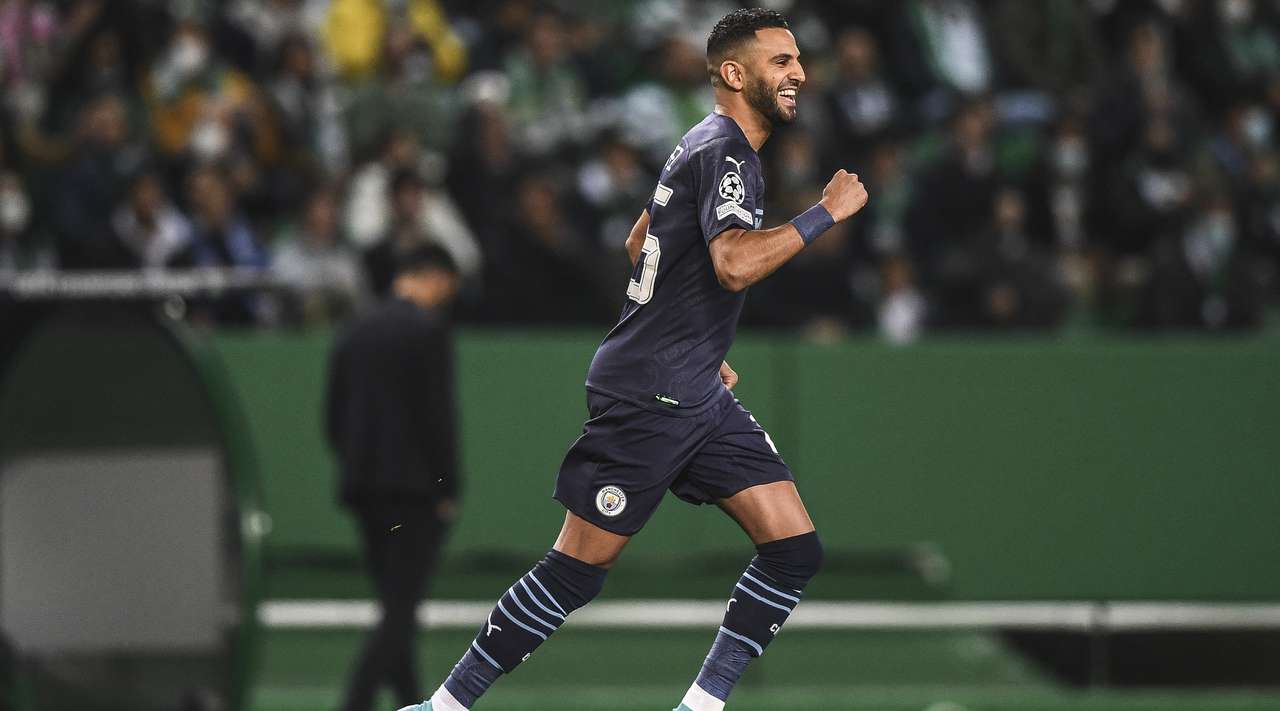 After that, Man City calmed down and didn't score again.
For Sportiga, this match turned out to be a failure, and there were no more chances for an exit.