The confrontation between PSG and Real can be called central at the stage of the 1/8 finals of the Champions League.
---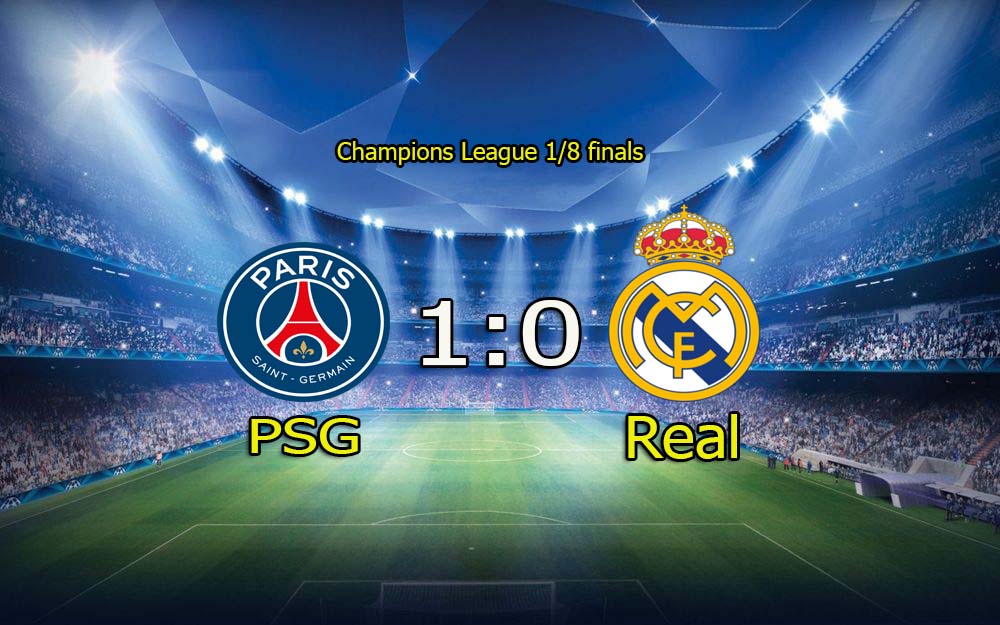 Goals: Mbappe, 90 (1:0).
Missed penalty: Messi, 62.
Donnarumma, Hakimi, Kimpembe, Marquinhos, Nuno Mendes, Verratti, Paredes, Danilo Perreira (Gay 87), Mbappe, Di Maria (Neymar 72), Messi

.

Courtois, Carvajal (Vasquez 72), Eder Militau, Alaba, Mendy, Kroos, Modric (Valverde 82), Casemiro, Benzema (Bale 87), Asensio (Rodrigo 72), Vinicius Junior (Hazard 82)

.
Warnings: Verratti, 40. Danilo Perreira, 62. Kimpembe, 83. Paredes, 90 – Casemirou, 37. Eder Militau, 51. Mendy, 57. Rodrigo, 83.
Referee: Orsato (Italy).
---
The first half was not very good for both teams. But PSG dominated the game by holding the ball 68% of the playing time. About 40% of the possessions went to a third of the field of Real Madrid.
Real Madrid had only 1 shot in the first half – Casemiro inaccurately struck his head after a corner kick. This happened shortly before the break. In total, Real made only two touches to the ball in someone else's penalty area. The last time such low attack activity was recorded in the 2014 Champions League final against Atlético.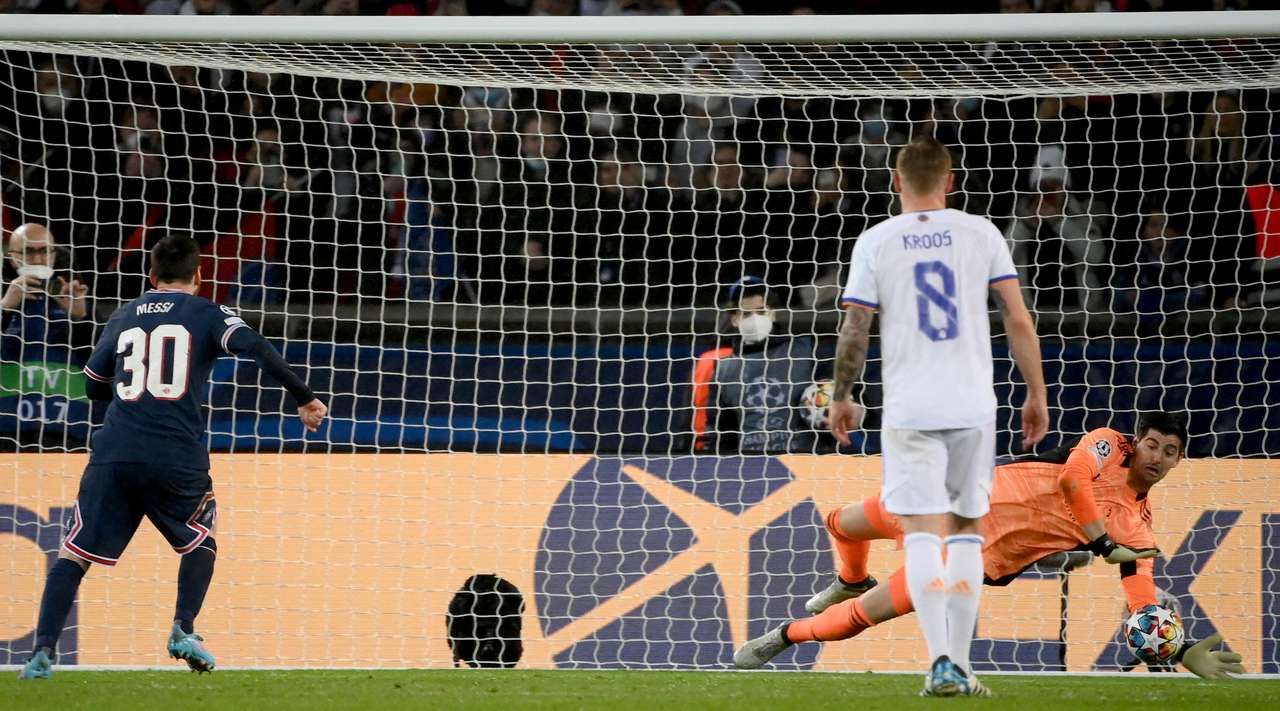 PSG began the second half much more dynamically and aggressively. Real Madrid's defense immediately cracked. Mendy and Militao got yellow cards, and by the 60th minute, PSG had created some great scoring opportunities.
Then PSG attacked very well, carried out a lot of shots, but the goalkeeper Courtois saved.
At 62 minutes, PSG began to create an excellent attack, Mbappe burst in beautifully but carried from a foul in the penalty area and was awarded a penalty. The penalty was entrusted to Messi, but he did not convert it. His shot into the right corner was parried by Courtois.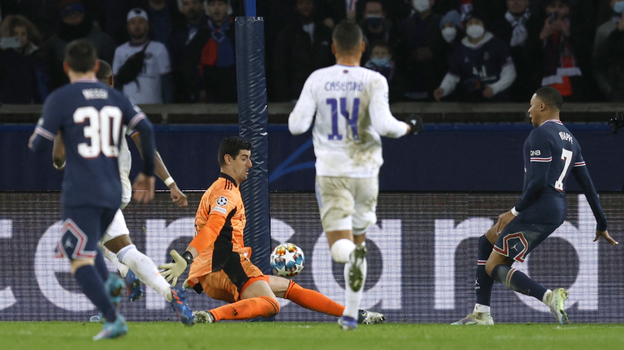 In general, by the 80th minute, the French had 19 strikes against three in Madrid. PSG's passing accuracy was 92% (against Real Madrid's 86%). In terms of expected goals, the hosts have already scored 1.72 expected goals against Real Madrid's 0.14.
There seemed to be no more heads. Gouille's strike from a distance at 90+2 minutes was supposed to be the last in this battle, but Mbappe was not going to let go of a well-deserved victory so easily. In the 4th stoppage minute, Kilian received a back pass from Neymar, beat Militao and Vazquez with one move, and then shot into the far corner – 1:0! And led his club to victory!