On May 15, at the San Siro (Giuseppe Meazza) stadium in Milan, as part of the 37th round of the Italian Serie A of the 2021/2022 season, Milan hosted Atalanta.
| | | |
| --- | --- | --- |
| Milan | 2-2 | Atalanta |
Goals: Leao, 56 (1:0). Hernandez, 75 (2:0).
Line ups:
| | |
| --- | --- |
| Maignan, Calabria (Florenzi 80), Hernandez, Kalulu, Tomori, Tonali (Bennacer 63), Krunic (Bakayoko 79), Kessier, Giroud (Messias 55), Leao, Salemakers (Rebic 55). | Musso, Palomino (Merich Demiral, 80), Jimsiti, Hatebur (Scalvini, 79), Zappacosta, Kopminers, Freuler, de Ron, Pessina (Boga, 70), Pashalich (Malinovsky, 55), Muriel (Zapata, 55) |
Warnings: Giroud, 44′. Kessie, 67′. Bennacer, 90+2′. Kopminers, 53′. Malinovsky, 87′.
Referee: Orsato (Italy).
---
Milan really needed a victory in this match, as the club is fighting for the championship this season.
The game got off to a very active start on both sides, with the goalkeepers taking 21 minutes to work out in a tight fight as Rafael Leão's effort was usually parried by Juan Musso. Luis Muriel responded with a shot from range that required a good save from Mike Meignan at the half hour mark.
A close fight ensued and Olivier Giroud was cautioned for his protests after he felt he was fouled by Berat Jimsiti. The hosts remained in suspense after the break, which was not helped by the blow of Davide Zappacosta, which was slightly reflected over the crossbar.
In the second half, Milan went decisively into the game, and in the 56th minute they scored the first goal. After the exit, Junior Messias played on Leao, who struck the goalkeeper in the leg, inflicting a decisive blow.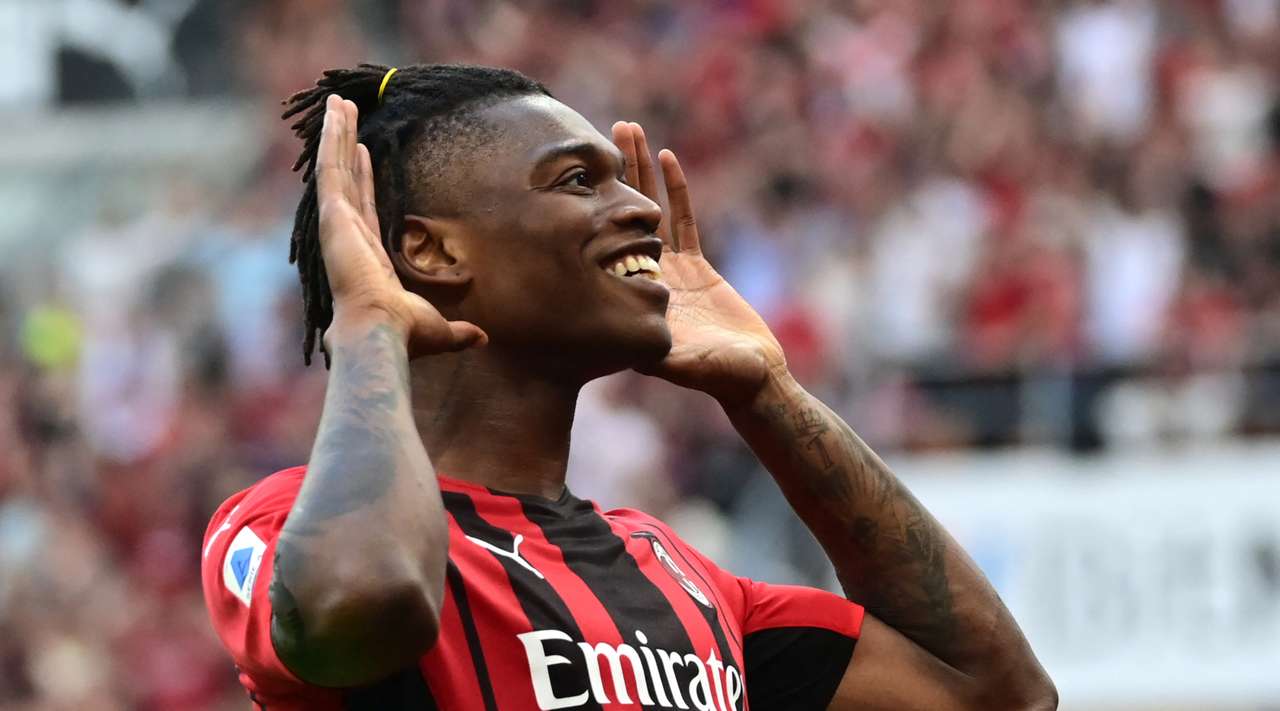 Atalanta had no intention of giving the hosts points and Duvan Zapata had a great opportunity to score when he faced Ruslan Malinovskiy's corner, although the player managed only a header.
But Theo Hernandez on 75 minutes cleared all the questions in this game, when the player made a decisive run, bounced back from Junior Messias, and scored the second goal.
As a result, an important victory for Milan, which allows them to be in first place with 83 points. Atalanta (59) – on the eighth line.
---
Download:
Match Verona – Milan: Seria A 2021/22: 36 round.
Match Roma – Lazio: Seria A 2021/22: 30 round.
---