The final match, which lasted as much as 5 hours, is over!
---
Rafael Nadal (Spain) 3:2 Daniil Medvedev (Russia)
6:2, 7:6 (7:5), 4:6, 4:6, 5:7
---
Spaniard Rafael Nadal, a 20-time Grand Slam champion, has won the 2022 Australian Open.
In the decisive match of the Australian Open – 2022, 35-year-old Nadal beat the second racket of the world, 25-year-old Russian Daniil Medvedev, in a difficult match.
It was Nadal's sixth Aus Open final and second win. Medvedev fought for the title in Melbourne for the second time in a row and lost again.
It was an incredible finale. Danil Medvedev led 2-0. In the first set, the Russian was much better than the Spaniard, he confidently scored points and won. But the Spaniard Nadal gathered himself after such an account and began to score points.
To say that the Spanish in the third and fourth set was better is not true. The game was equal, it came to time breaks, but the Spaniard was better. He managed to win the 3rd, 4th and 5th set, where he won.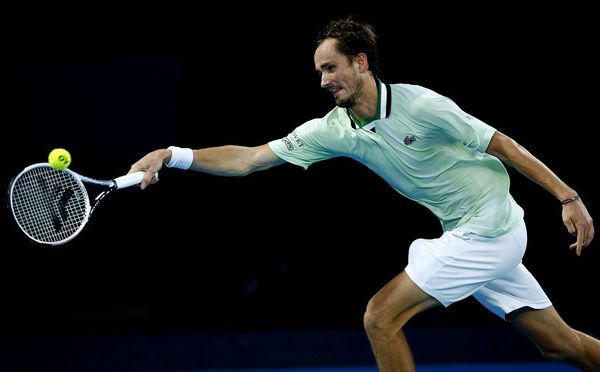 Nadal bounced back from 0-2 in sets for the first time since 2007, when in the fourth round of Wimbledon he beat another Russian Mikhail Yuzhny in the same scenario. To date, Rafa has only had three such strong-willed victories in his career.
Nadal fired 3 times, made 5 double faults and converted 7 break points out of 22. Medvedev scored 23 aces, 5 double faults and 6 realized break points out of 22.
The match lasted 5 hours and 24 minutes. In the third set, Medvedev led 3-2 and had a triple breakpoint.