The draw for the 2022/23 UEFA Nations League took place on Thursday 16 December in Nyon, Switzerland.
---
The balls from the baskets were pulled by guests of honor: Robert Pires (France) and Gaiska Mendieta (Spain), famous football players who ended their careers.
Tournament rule
National teams from all 55 associations will take part in the League of Nations. They are spread over four leagues. Each of Leagues A, B and C will have 16 national teams, which are divided into 4 groups of 4 teams. The remaining 7 teams formed two groups of League D: four and three teams.
Draw results
Nations League 2022/23
League A
Group A1:

Austria, Croatia, Denmark, France.

Group A2:

Czech Republic, Switzerland, Portugal, Spain.

Group A3:

Hungary, England, Germany, Italy.

Group A4:

Wales, Poland, Netherlands, Belgium.
League B
Group B1:

Ukraine, Scotland, Ireland, Armenia.

Group B2:

Iceland, Russia, Israel, Albania.

Group B3:

Bosnia and Herzegovina, Finland, Romania, Montenegro.

Group B4:

Sweden, Norway, Serbia, Slovenia.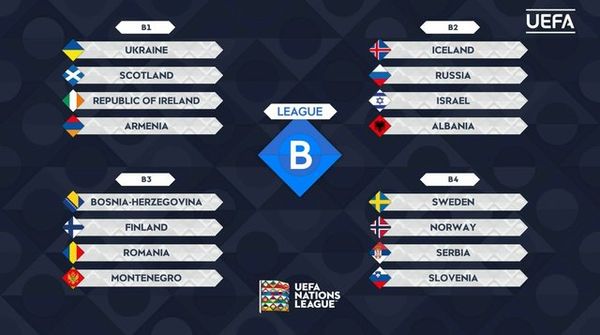 League C
Group C1:

Turkey, Luxembourg, Lithuania, Faroe Islands.
Gr

oup C2:

Northern Ireland, Greece, Kosovo, Cyprus / Estonia.

Group C3:

Slovakia, Belarus, Azerbaijan, Kazakhstan / Moldova.

Group C4:

Bulgaria, North Macedonia, Gibraltar, Georgia.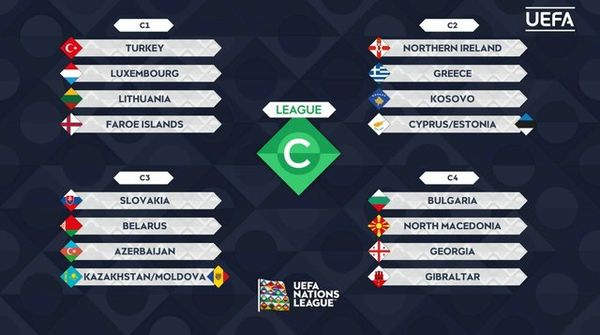 League D

Group D1: Liechtenstein, Kazakhstan / Moldova, Andorra, Latvia.
Group D2: San Marino, Cyprus / Estonia, Malta.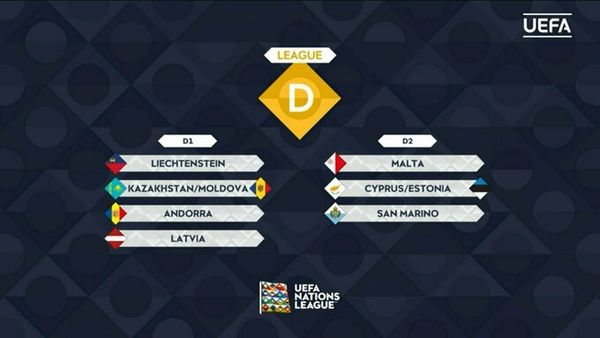 Several low-ranked teams do not yet know which division they will play in. The winners of the matches Kazakhstan-Moldova and Cyprus-Estonia, scheduled for March 2022, will remain in League C. The losers will go down to the weakest Division. The composition of all baskets was formed by the rating of the national teams at the end of the 2020/21 Nations League.
The group winners in Division A will play in the final stage of the competition (semi-finals and finals), which will be hosted by one of the 4 victors of their quartets. The last places will move to the division below. The winners of the first places in the groups of divisions B, C and D will move up to leagues A, B and C. teams) will move to Division D.
Tournament calendar
1st round: June 2-4, 2022.
2nd round: June 5-8, 2022.
3rd round: June 9-11, 2022.
4th round: June 12-14, 2022.
5th round: September 22-24, 2022.
6th round: September 25-27, 2022.
Final round: June 14 and 15, 2023 (semi-finals), June 18, 2023 (final).
Play-offs: 21-23 and 24-26 March 2024.