On the evening of January 9, the final race took place in Oberhof – Germany. The women's pursuit race took place.
---
Norway's Marte Olsbu Roeiseland made it an Oberhof sprint/pursuit double this afternoon, going wire-to-wire, winning the women's 10 km pursuit in 33:18.8. Second place Hanna Oeberg of Sweden matched her Norwegian rival on the range with two penalties, but finished 33.4 seconds back. Dinara Alimbekava of Belarus, also with two penalties finished third, 42.7 seconds back.
Marte Olsbu Roeiseland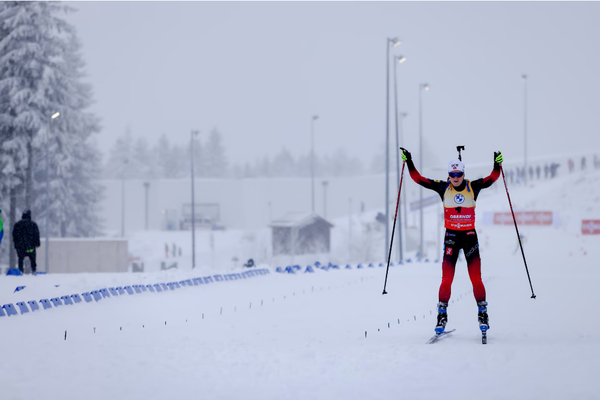 The Norwegian biathlete is in great shape and is winning her second race. In this race, Roiseland showed good speed and was separated from the second place at the finish line by 33 seconds. The shooting was nearly perfect, except for one prone and one stance, where she missed one at a time. So far, the Norwegian has no competitors, and she is the best.
Hanna Oeberg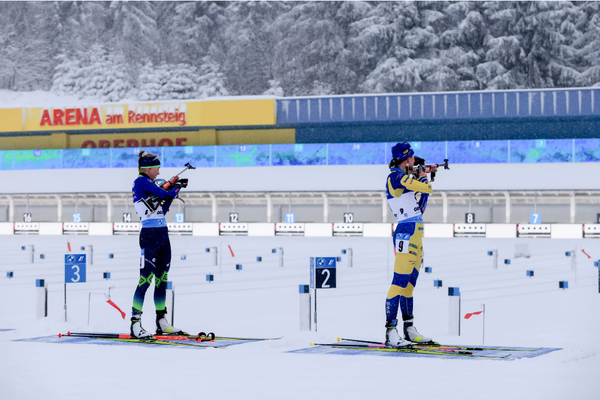 For the Swede, the first race in the sprint was not very successful, she was only 9. But in the pursuit race, she managed to rectify the situation and took 2nd place. Hannah showed good shooting as did Roiseland, but the distance to first place was too long to compete for first place. For a Swede, this is an excellent result.
Dinara Alimbekava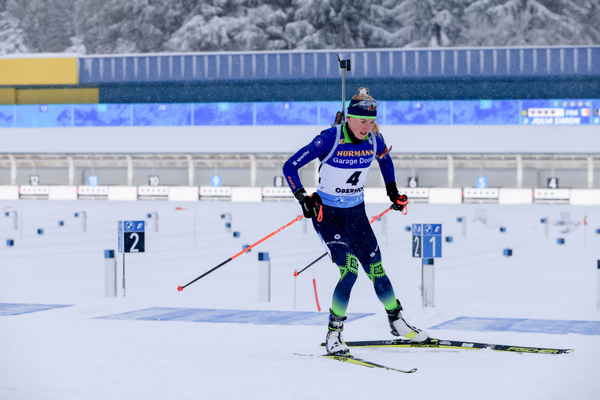 The Belarusian national team continues to show good results, in the sprint Hanna Sola took second place, and today Dinara Alimbekova took third place in the pursuit race, this is an excellent result. In this race, she was not far from second place, but her strength prevented her from being higher. Alimbekova showed the same shooting as Roiseland and Hanna Oberg. One can only rejoice for Belarus.
Top 10 Biathletes in Pursuit: