In this form, the biathletes had 2 shooting and a distance of 15 km.
The female sprint of the World Cup 2021/22 season took place today on November 28 in Ostersund, Sweden.
Sweden's Hanna Oeberg shot clean this morning, storming around the last loop to win the Oestersund women's 7.5 km sprint in 19:01.5, giving local Oestersund fans plenty to cheer about. Today's victory in her home stadium was a repeat performance of the season-opening sprint last year in Kontiolahti, where she also shot clean for her first-ever sprint win. Anais Chevalier-Bouchet of France also shot clean in second place, 11.3 seconds back. Norway's Marte Olsbu Roeiseland, with one penalty, finished third, 15.4 seconds back.
Hanna Oeberg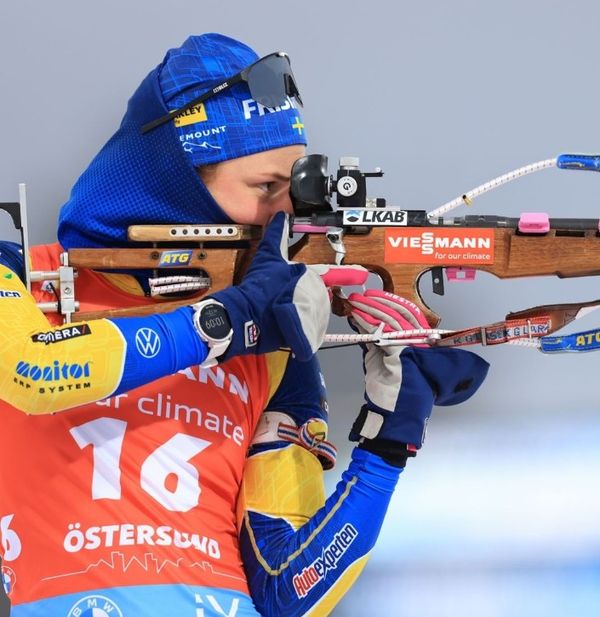 Hanna Oeberg bounced back for the win today after a seven-penalty 74th place yesterday. "I am really happy with the win today. Before yesterday's competition, I was a bit unsure about my physical shape but I got to see that the skiing worked well. It is not a big catastrophe but I am a bit behind my little sister in skiing, so It meant a lot to me to see the skiing time was good. I know I can shoot; I know I am a good shooter. I was not that upset about the shooting yesterday. Today, I just tried to relax and do what I normally do. But yesterday did bring me more extra motivation for a good performance today."
Anais Chevalier-Bouchet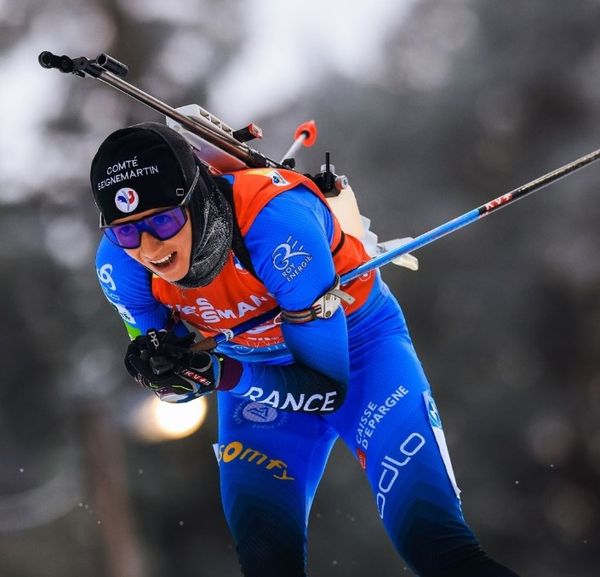 Like the winner Oeberg, Anais Chevalier-Bouchet came back today from a disappointing 15 km where she finished 52nd with five penalties. "I was really disappointed of course with my race yesterday; really mad. I often need a bad race to do a better race. Unfortunately, that is my way to win. I was really angry and (today) just did like I wanted to…I just did my very best. I started fast so the last loop was a bit difficult for me Hanna was very fast today and yesterday, so it was no surprise to be behind her."
Marte Olsbu Roeiseland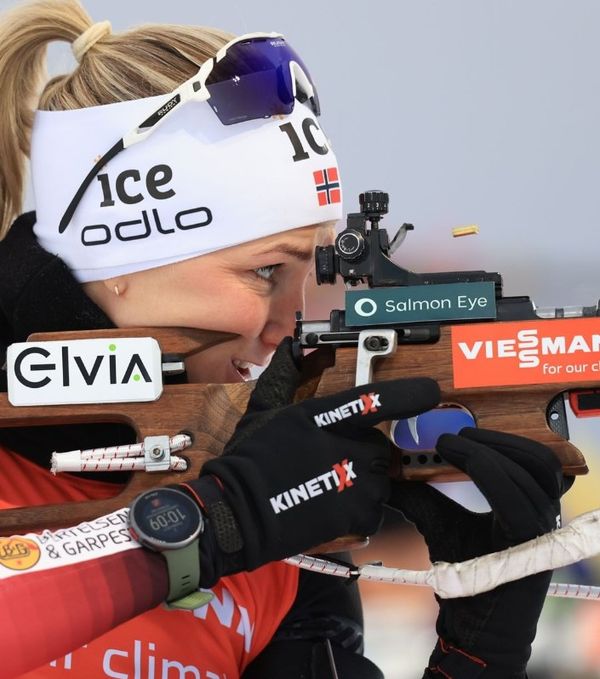 Marte Olsbu Roeiseland was thrilled to feel good and be back on the podium. "I am really satisfied today. I wanted to do a great race today. My ski time was much better than yesterday. I felt much stronger on the tracks; my prone shooting was much better than yesterday. I am so happy; it is good to be back.
Top 10 Biathletes in Sprint: