In this form, the biathletes had 2 shooting and a distance of 20 km.
The men's sprint of the World Cup 2021/22 season took place today on November 28 in Ostersund, Sweden.
Sebastian Samuelsson's career-first sprint win doubled the fun for Swedish fans, coming on the heels of teammate Hanna Oeberg's earlier women's sprint victory. He led from start to finish, shooting clean and crossing the finish line, hands held high in 22:33.5. Norway's Christiansen also went 10-for-10 but finished second, 11.8 seconds back. Teammate Johannes Thingnes Boe, matched his teammate, but finished third, 12.2 seconds back.
Sebastian Samuelsson's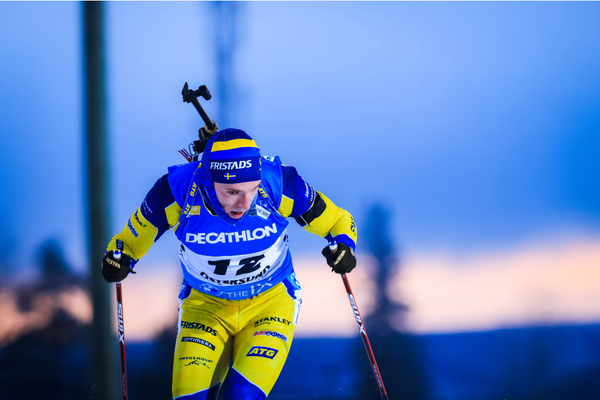 Samuelsson's second career victory was special. "Amazing feeling; first sprint win as well. It was the perfect biathlon race and for me maybe the best race in my career so far. I am very happy."Last year's second place in the season-ending Oestersund sprint, as well as the local fans was a big motivation. "It was, especially in the last loop, I knew that last year I was so close and maybe this time the fans were the difference. It is cold here today so I am impressed by so many people here today. It was nice to give back to the spectators after a bad Swedish day yesterday."
Christiansen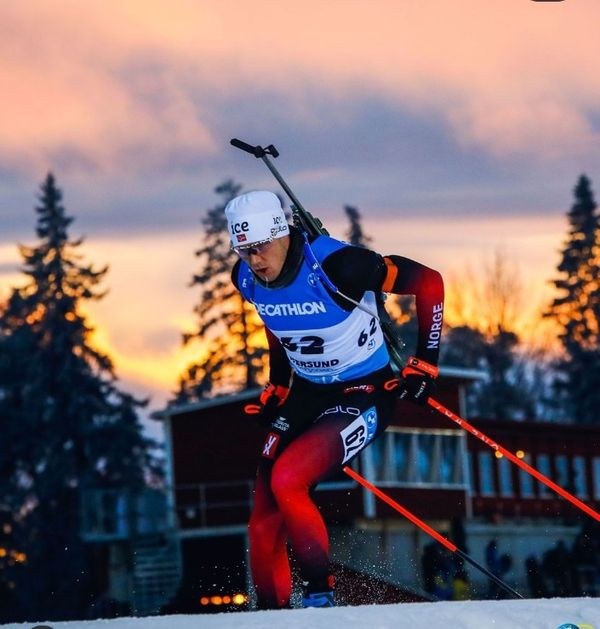 Samuelsson had a strong last loop and flew down the last hill, crossing the finish line with hands held high. At the same time, JT was falling back at each split, dropping to 10.9 seconds back with 700 meters to go. He was not fast enough to stay ahead of the flying Christiansen who grabbed second by just .4 seconds.
Johannes Thingnes Boe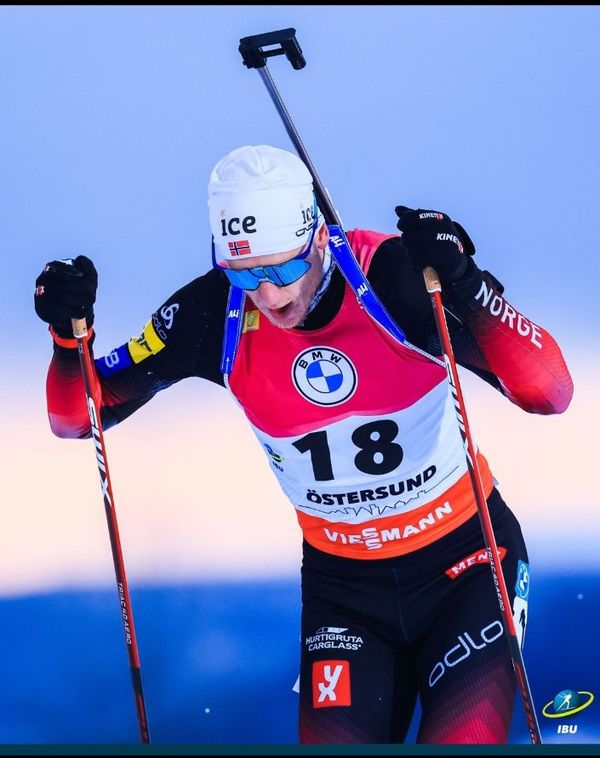 Johannes Thingnes Boe, despite his third place evaluated his day, "I did one of my best races ever. I shot clean. I was fast on the skis from start to finish; great pace on the track. I did what I could and finished third. I am happy with that." Regarding his first two competitions, he added, "I have done a lot of good things. There is not much more that I want to add; I want to ski faster, but how I behave on the shooting range is excellent, so no I just need some days to relax and hopefully I can get a podium or two next weekend."
Top 10 Biathletes in Sprint: