This is the first male pursuit of the 2021/22 season.
Today, December 5, on a cold evening in Sweden, there was a tracking race for men. 60 biptlon athletes were kicked out – according to the result of the sprint.
Norway's Vetle Sjaastad Christiansen's clutch last standing stage 5-for-5 shooting secured his second career win in this afternoon's Oestersund men's 12.5 km pursuit. Christiansen, with just a single penalty won his first-ever pursuit in 30:14.8. Sweden's Sebastian Samuelsson, despite four penalties outsprinted France's Emilien Jacquelin for second place, 9.8 seconds back. Jacquelin with three penalties, finished third, 11 seconds back.
Vetle Sjaastad Christiansen's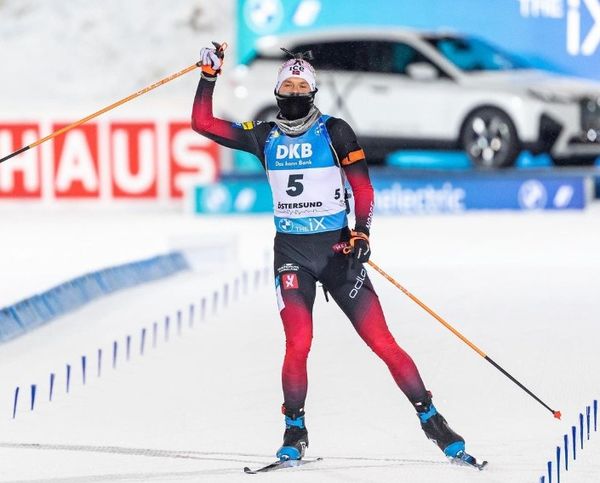 For Christiansen, this is the first victory in the pursuit race, the biathlete went 2-4 throughout the race, but at the last time he took advantage of the mistakes of his opponents who missed, and took first place, leaving no one a chance for leadership. The biathlete has only 1 penalty in 4 shots. The first place for a Norwegian is a real holiday.
Sebastian Samuelsson
Samuelson – who won the sprint and ran out first in this race. He had a small advantage. Shooting prevented the Swede from taking first place again. Samuelson had 1 penalty on each shooting. But at the finish, the Swede showed excellent speed and managed to beat the Frenchman at the finish. The Swede is now in very good shape, and he will have quite a few medals this season. The second place for Samuelson is a good result.
Jacquelin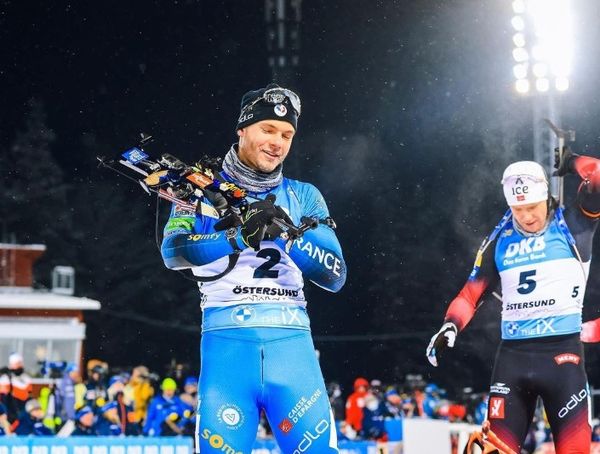 Jacquelin is a great French biathlete who shows very good results. And this time he took third place. Until the end of the horse race, he fought for 2nd place, together with Samuelson, but he was better at the finish. The Frenchman showed good shooting while lying down, but on the rack he made 3 arrows, which prevented him from being higher. For Jacquelin, this is not a bad result.
Top 10 Biathletes in Pursuit: