On January 31, the match of 1/8 of the French Cup took place, between the two top clubs PSG-Nice.
---
PSG 0:0 (on penalties 5:6)

Nice
Monday, January 31, 22:15 pm. Parc des Princes (Paris)
---
Team lineups: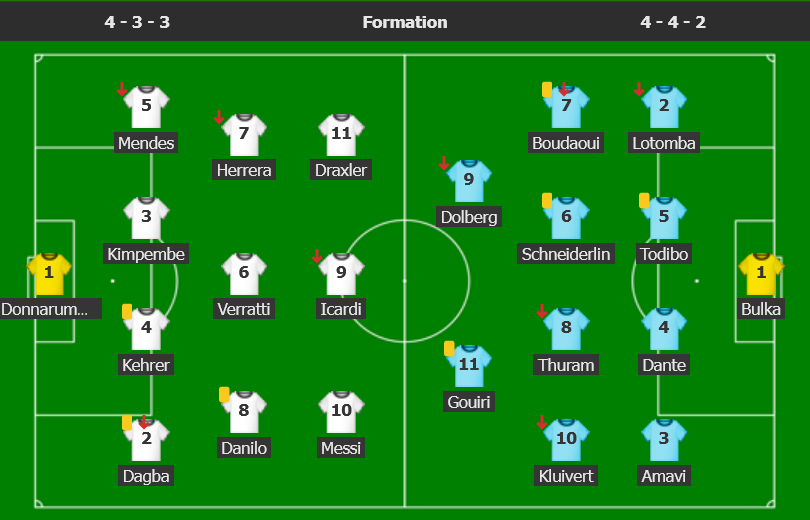 Warnings: Danilo Perreira, 24. Kerer, 54. Dagba, 71 – Gouiri, 29. Budaui, 60. Schneiderlen, 77. Todibo, 77. Atal, 79.
Referee: Piñar (France).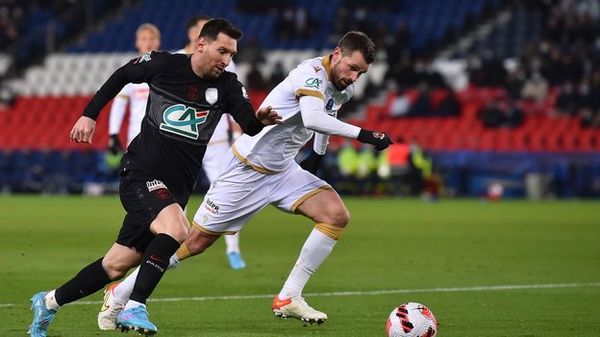 Goals in the penalty shootout:
Messi L.

(penalty)

Schneiderlin M(Penalty).
Mbappe K.(Penalty)
Todibo J.(Penalty)
Paredes L. (Penalty missed)
Atal Y.(Penalty)
Draxler J.(Penalty)
Delort A.(Penalty missed)
Verratti M.(Penalty)
Gouiri A.(Penalty)
Bernat J.(Penalty)
Guessand E.(Penalty)
Simons X.(Penalty missed)
Dante(Penalty)
The Parisians came out in an excellent first team, but they couldn't score like that. The Parisians did not score in this tournament for the first time since 2011, when they lost in the final to Lille (0:1). PSG will not play in the decisive match for the first time since 2014.
PSG have had a series of 7 Cup finals, 6 of which the team won. In addition, we add that the forward of the team Lionel Messi has not scored since December (in 8 matches out of the last 9). Nevertheless, the footballer played the penalty well.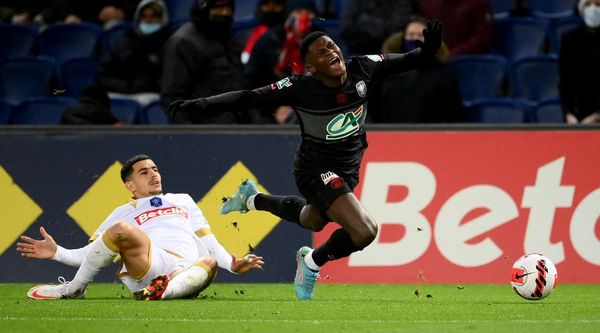 The main hero of the match after the penalty shoot-out was the goalkeeper Bulka. Which reflected two penalties, and led the team to victory. This goalkeeper is considered a PSG player, but the club sent him on loan.