Real Madrid beat Chelsea thanks to Benzema's hat trick
On the evening of April 6 was the match between two titled clubs in the Champions League 2021/22 quarterfinals: Chelsea vs Real Madrid.
---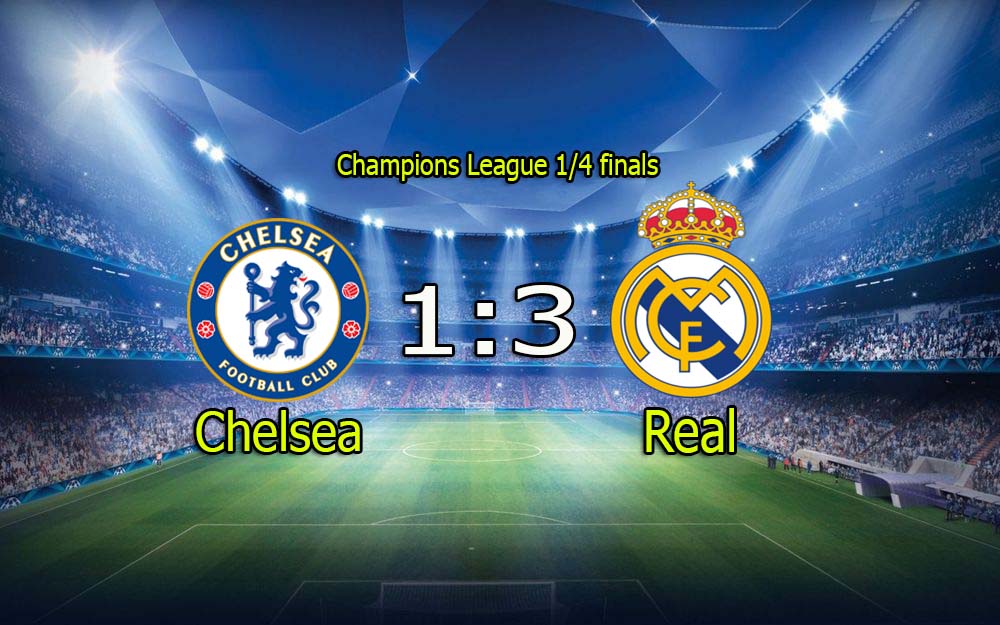 Goals: Benzema, 21 (0:1). Benzema, 24 (0:2). Havertz, 40 (1:2). Benzema, 46 (1:3).
Line up:
| | |
| --- | --- |
| Mendy, Rüdiger, Christensen (Kovacic, 46), Tiago Silva, James, Aspilicueta, Jorginho (Loftus-Cheek, 64), Kante (Ziyes, 46), Mount, Havertz, Pulisic (Lukaku, 64). | Courtois, Carvajal, Eder Militau (Nacho, 64), Alaba, Mendy, Kroos (Camavanga, 74), Modrić, Casemiru, Valverde (Ceballos, 86), Benzema (Bale, 86), Vinicius Júnior. |
Warnings: Rüdiger, 19′ – Eder Militau, 14′.
Referee: Thürpen (France).
---
Chelsea suffered a 1-4 defeat against Brentford. And hoped to rectify the situation against three-time Champions League winner Real Madrid.
The first half began very actively on the visitors' side, which earned them a goal on 21 minutes when Benzema freed Vinicius Júnior on the left flank after a clever combination, after which Vinicius dragged the ball back to the onrushing Benzema and the header from close range flew past Edouard Mendy before he could lift his glove.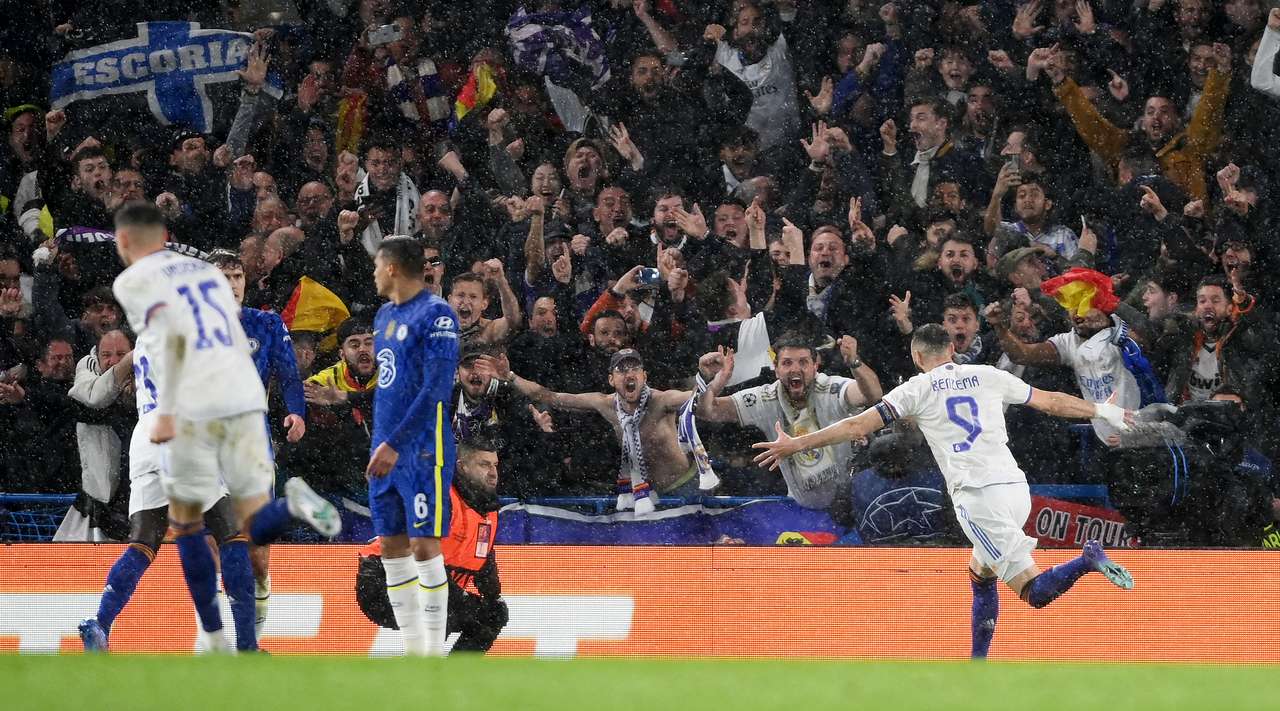 It wasn't long before Real unexpectedly doubled their lead. This time, Benzema got ahead of Thiago Silva and took an accurate shot from Luka Modric to score his second goal from the header.
Chelsea knew that the third goal could be a setback for them. And the club went to remedy the situation, and one goal did manage to come back when Havertz scored, flipping Chelsea goalkeeper Thibaut Courtois into the net after a pass from Jorginho. As a result, the first half produced many chances and goals.
In the second half, head coach Chesley – Thomas Tuchel made substitutions to refresh the game, but Real caught on the error of the hosts and scored the third goal. A long pass from the top should have gone without problems, but Mendy made an unforced error when the ball hit him under the spikes, allowing Benzema to shoot on goal and become only the fourth player to score a consecutive hat trick in the Champions League.
Shortly before the goal, Aspilicueta struck a dangerous shot from 25 meters into the top corner, but he was thwarted by Courtois' powerful shot. Substitute Lukaku also missed his chance when he struck from 6 meters.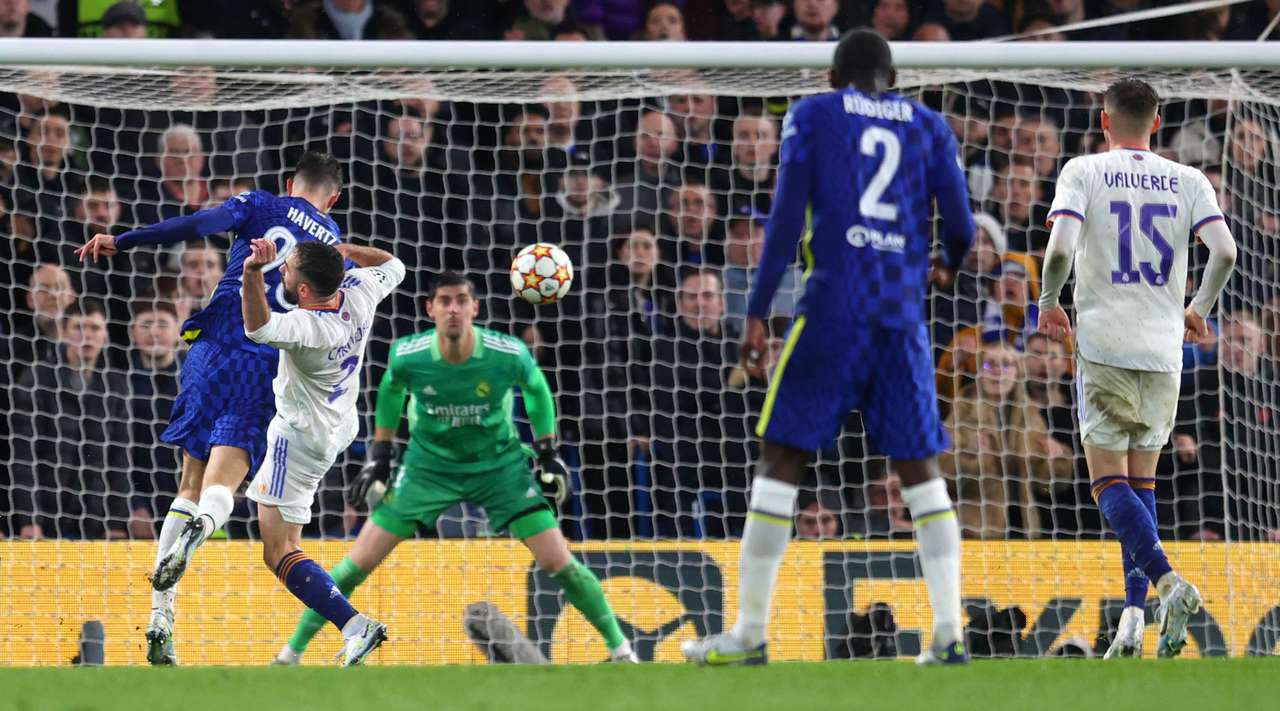 As a result, Real Madrid got their first-ever win over Chelsea, and everything will be decided in the return game in Madrid. Chelsea are very close to relegation from the Champions League.