It was one of the best matches in European soccer. An unbelievable comeback from Real Madrid, as well as the experienced Benzema, who scored a hat-trick.
---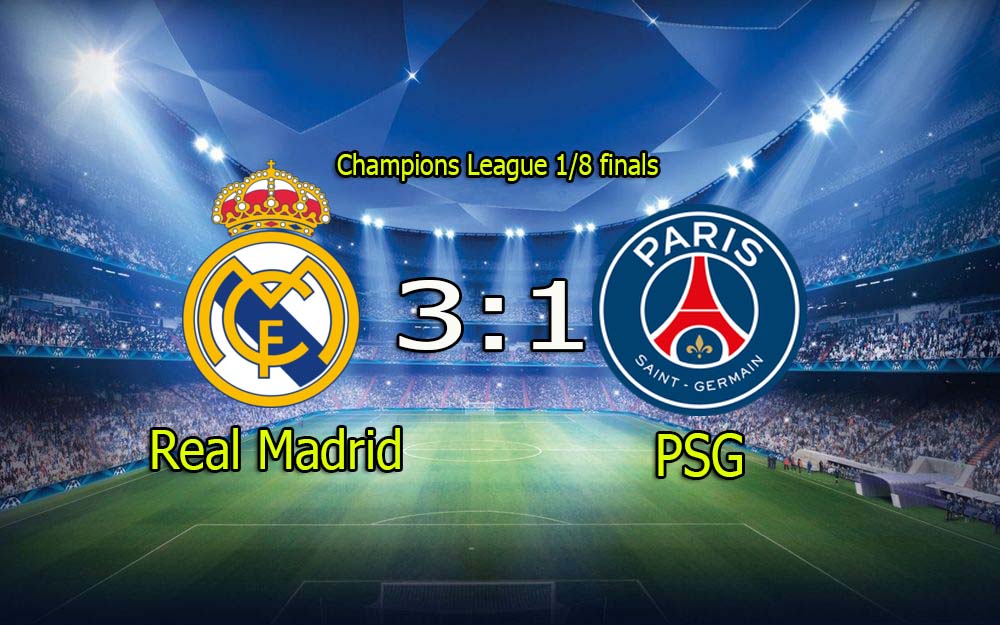 Goals: Mbappe, 39 (0:1). Benzema, 61 (1:1). Benzema, 76 (2:1). Benzema, 78 (3:1).
Line up:
| | |
| --- | --- |
| Courtois, Carvajal (Vazquez, 66), Eder Militau, Alaba, Nacho, Kroos (Camavanga, 58), Modric, Valverde, Benzema, Asensio (Rodrigo, 66), Vinicius Júnior. | Donnarumma, Hakimi (Draxler, 88), Kimpembe, Marquinhoos, Nuno Mendes, Verratti, Paredes (Gay, 79), Danilo Perreira (Di Maria, 81), Mbappe, Neymar, Messi. |
Warnings: Nacho, 43′. Vinicius Júnior, 44′. Carvajal, 60′. Vazquez, 88′, Paredes, 7′. Donnarumma, 62′. Hakimi, 81′. Klimpembe, 83′.
Referee: Makkeli (Netherlands).
---
PSG came to this match to defend their score of 1-0, which came out in the first match. And Real Madrid needed to score as many goals as possible to reach the next round of the playoffs.
In the first half, from the very beginning Real pounced on the ball and began to go in hard pressing, trying to strike dangerously. Meanwhile, PSG was not confused and also went on the attack, throwing to Mbappe who was very good in the open.
The teams then exchanged attacks, but while Benzema's and Modric's shots either missed or hit the goalkeeper, Paris were really close to a goal.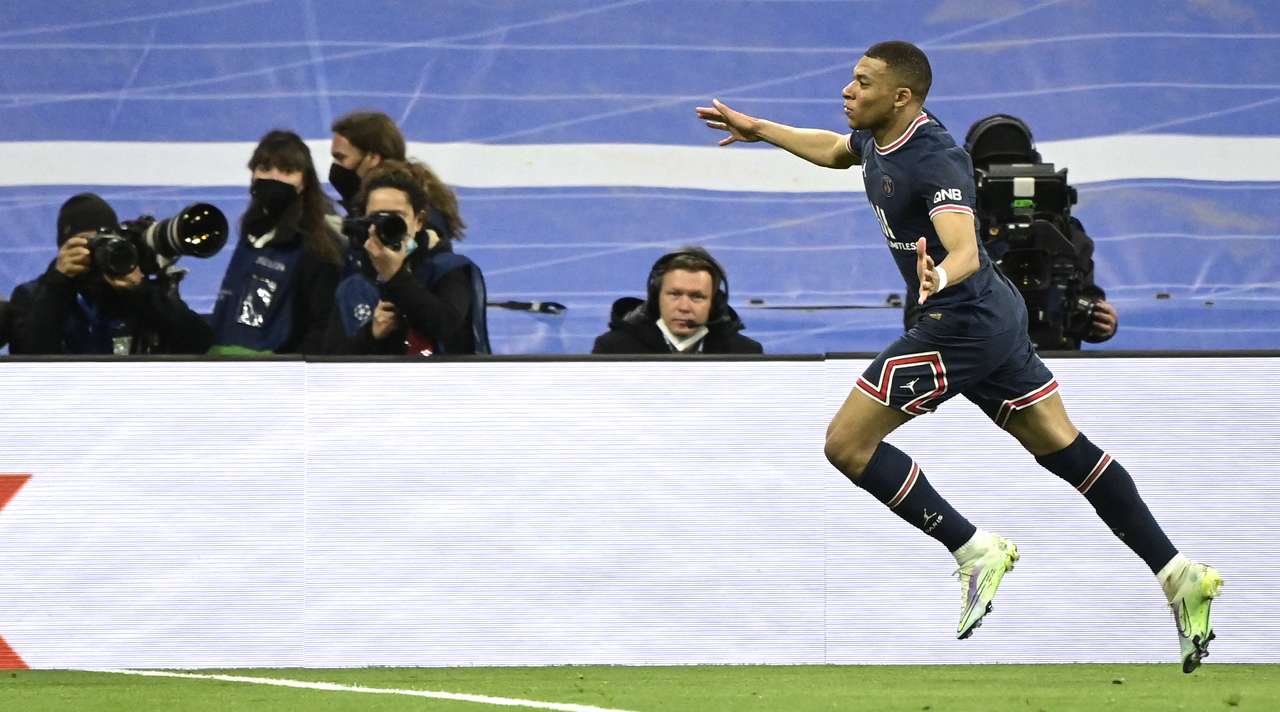 And in the 34th minute Mbappe scored a goal, but his partner who gave him a pass was offside. But after 5 minutes, a gorgeous pass from Neymar to Mbappe brings a goal for Real Madrid. 2-0 on the total of two matches ended the first half.
In the second half, Real began to play actively again, forcing PSG's defense to make mistakes. But after 50 minutes, Mbappe scored a beautiful goal, but this time Real Madrid were lucky to be offside.
Real Madrid got a great chance from Donnarumma, who made a mistake in front of his own goal, and gave Benzema a goal that gave the Spanish club hope.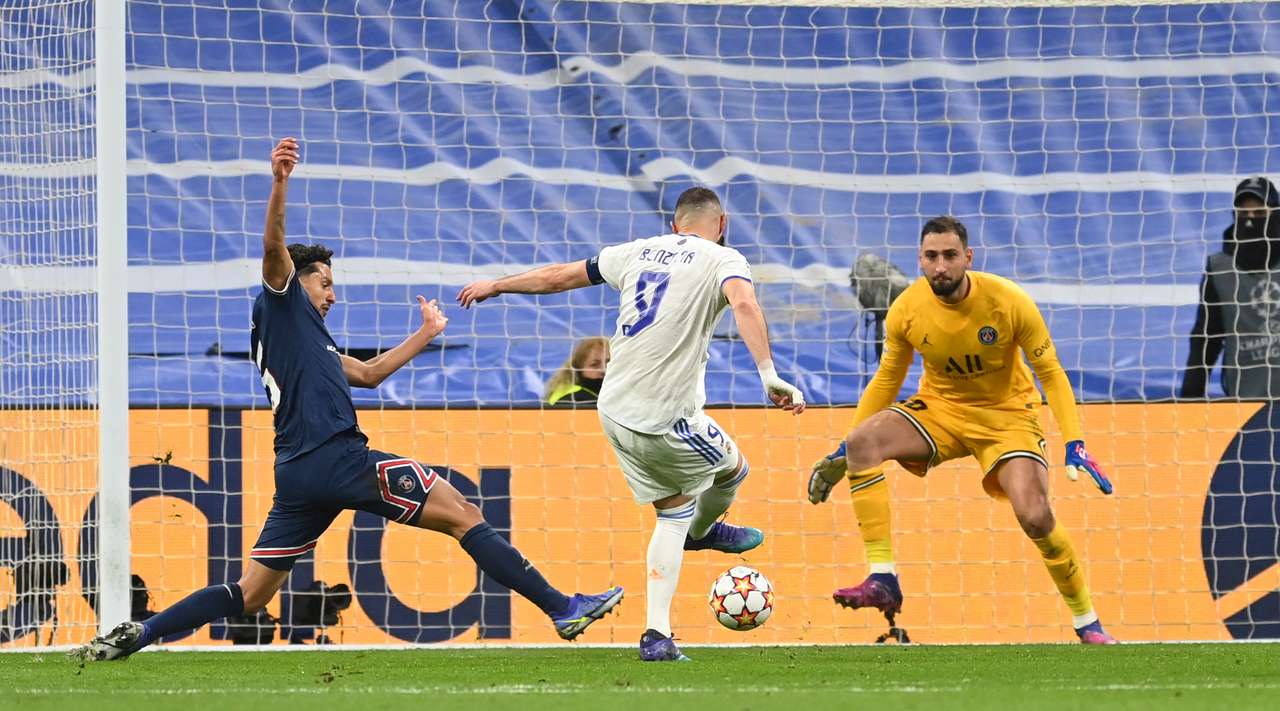 Real Madrid then perked up and plucked up courage as Madrid equalized on aggregate thanks to another Benzema goal. Luka Modric opened up the visitors' defense with a great ball for the Frenchman, who turned around and scored to put his team ahead.
After the second goal, Real Madrid scored again 12 seconds later. Vinicius pressured Marquinhos, who awkwardly took the ball to the side of the field where Benzema was, to complete his hat-trick and poke the ball into the bottom right corner, giving Madrid the lead of the match.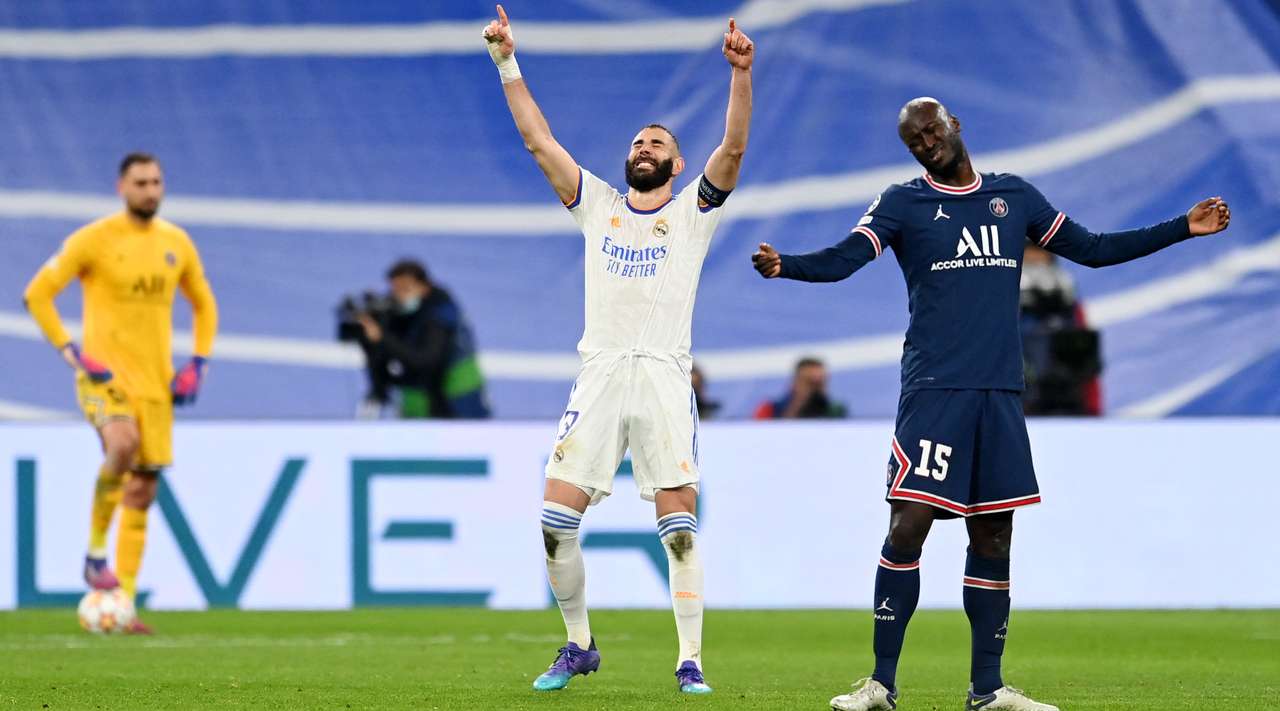 PSG continued to panic in the later stages and Real Madrid played the last minutes of this exciting match calmly, and in the end, 3-2 on aggregate, Real Madrid advanced to the next stage of the play-offs