The draw for the quarterfinals of the UEFA Europa League 2021/2022 season was held today, March 18, in Nyon, Switzerland.
Table of all matches of the Champions League 2021/22:
---
The results of the Europa League 1/4 draw: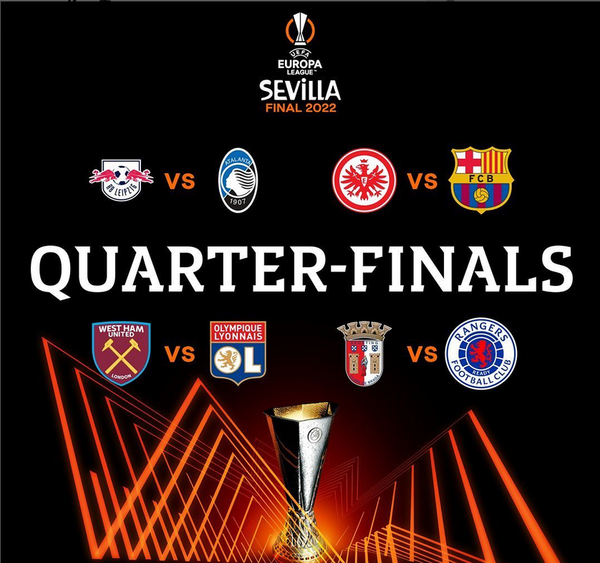 RB Leipzig (Germany) – Atalanta (Italy);

Eintracht (Germany) – Barcelona (Spain);

West Ham United (England) – Lyon (France);

Braga (Portugal) – Rangers (Scotland).
In 1/2 will meet the winners of pairs:
West Ham – Lyon / Eintracht – Barcelona;

RB Leipzig – Atalanta / Braga – Rangers.
The first quarterfinal matches will be played April 7. The return matches are scheduled for April 14.
Semifinal matches are scheduled for April 28 and May 5.
The Europa League final will be held in Spain, the decisive match will take place on May 18 at the home stadium of Sevilla Ramon Sanchez Pichuan.