The famous football player who played for FC Zenit goes to the German Bayer.
---
Serdar Khalil Azmoun – is an Iranian footballer who plays as a striker for Zenit Club and the Iranian national team. The best scorer among legionnaires in the history of the championships of Russia, along with the Brazilian Wagner Love.
Leverkusen Bayer on its official website announced the signing of striker Serdar Azmun.
The player will move to Bayer in the summer of 2022 as a free agent. The contract was signed until the end of the 2026/27 season.
Azmun has been published in RPL since 2013. Since 2019, he has defended the colors of St. Petersburg Zenith. At home, the footballer played for Sepahan and other clubs.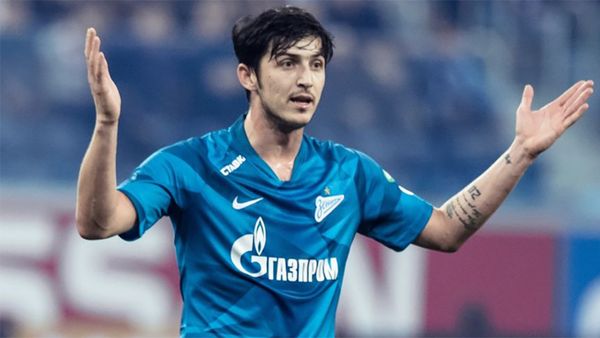 Serdar Azmoun achievements:
Russian Championship top scorer: 2019/20 (17 goals).

Champion of Russia (3): 2018/19, 2019/20, 2020/21.

Russian Cup Winner: 2019/20.

Russian Super Cup Winner (2): 2020, 2021.
Important: Azmoun will leave as a free agent. So Rubin will not receive 20% of the resale of the player – such a clause was in the contract of the Iranian.
"Azmoun is a versatile striker who can play in several offensive positions. He is very fast, plays well in the air and feels the space around him well. But Serdar is not just a scorer – he is able to play well with his partners. Azmoun reflects our ideas and philosophy. We are delighted," said Bayer Leverkusen sporting director Rudi Feller.
At Bayer, Azmun is waiting for a good friend – Andrey Lunev, with whom he played at Zenit. Azmun has a great future, we can only wish him good luck.