The legendary striker retires due to health problems.
Argentine Barcelona striker Sergio Aguero has retired. He announced this at a press conference organized by the club. The footballer will not be able to continue due to heart problems.
"Health comes first. The medical staff advised me to stop playing, so I am leaving Barcelona and leaving professional football. "
The last match of 33-year-old Aguero took place on October 30 – he could not complete the meeting against Alaves. In addition to Barcelona, the footballer has played for Independiente, Atlético and Manchester City, as well as representing the Argentine national team.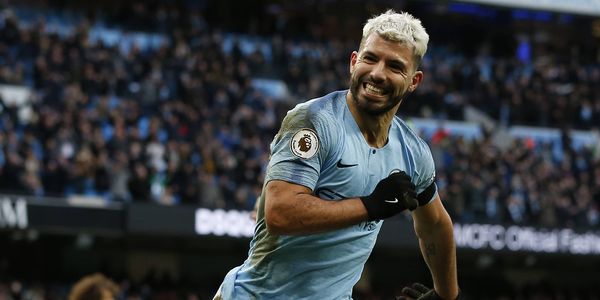 Achievement of a footballer throughout his career:
The Argentine is the top scorer in club history (260 goals) and City's record holder for the number of titles (15).

He has won the UEFA Europa League and UEFA Super Cup, won the FA Championship five times, the FA Cup six times, the FA Cup once and the FA Super Cup three times.

As part of the Argentina national team, Aguero won the 2008 Olympics, as well as the 2021 America's Cup.
The last games of the football player:
Aguero nevertheless played five matches for Barcelona and even scored – the only goal of the Argentinean fell on the clásico, however, the Catalans still lost to Real Madrid 1: 2. And on October 30, Sergio entered the field for the last time – in the match with Alaves, he was replaced in the 41st minute. The forward suddenly felt sick: he could hardly breathe and held on to his chest.
Urgent: Aguero ends his football career 😱#aguero #kunaguero #sergioaguero #agüero #thiagobedoyaaguero #khunagueroagnes #kunagüero #sergioagüero #khunagueroagnis #sergiokunaguero #malvinabedoyaaguero #khunagueroagnesedit #aguerooooo #naguero #agüeros #aguerocombatclub pic.twitter.com/qDY7G9FUCI

— Max_07 (@maxsportpro) December 15, 2021
The doctors told me to stop playing. I made this decision ten days ago. I did my best to keep some hopes, but there weren't so many of them. I am very proud and very satisfied with my career. From the age of five I dreamed of playing football as soon as I touched the ball. I always wanted to play in the top division of Argentina, I didn't even think that I could play in Europe, "said Aguero.
Sergio Aguero has had an excellent career and fans will remember the legendary footballer for a long time.