On May 17, in the group stage match of the World Ice Hockey Championship, the Swiss national team hosted the team of Kazakhstan.
---
| | | |
| --- | --- | --- |
| Switzerland | 3-2 | Kazakhstan |
Goals: Malgin D. – (1-0). Simion D. – (2-0). Blacker J. – (2-1). Herzog F. – (3-1). Orekhov V. – (3-2).
PIM: 4-4.
---
In the first period, both teams showed a very good game, but failed to score.
The first puck was thrown in the second period. Switzerland took the lead after a shot from the Swiss player from the blue line, the puck bounced off the hockey player straight to Malgin, who managed to react, pick up the game projectile and throw it into the empty net.
At the end of the second period, Switzerland was able to double the lead. An interception in the middle zone, then a pass to Zimion, who went 1 to 0 and realized his chance.
In the third period, Kazakhstan started to play very well and managed to reduce the lead. Hockey players of the national team of Kazakhstan ran into the counterattack, Blacker could have passed the ball, but he himself gave up and did not lose. Ashlimann could help out, but the puck bounced off him into the net.
Then Switzerland still managed to score a third goal. Outside the gate, the Swiss won the puck, then Ambul gave it to a nickel, where Herzog was already waiting.
But two minutes before the end of the third period, Kazakhstan scored the second puck.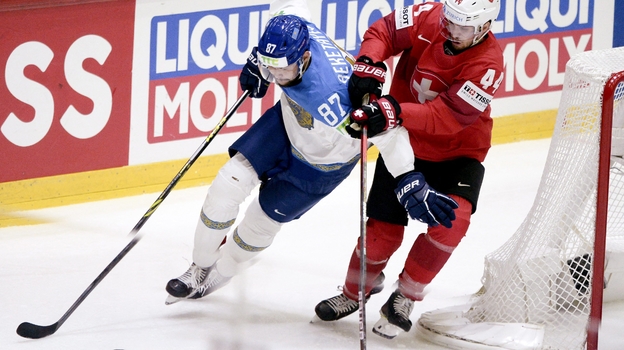 After that there was a very interesting ending, but no one else managed to score. What does the victory of Switzerland in this match mean. Following the results of three rounds, Switzerland shares the first line in Group A with the Canadian team.
Kazakhstan, on the other hand, closes the eight in the group, along with Italy, so far without scoring a single point.
In the next match, Switzerland will play with Slovakia, Kazakhstan will meet with Canada.
---
Download:
Match Germany– Canada: Ice Hockey World Championship 2022
---