On Wednesday, Russian tennis star Daniil Medvedev faced Auger-Aliassime in the quarter-finals of the Australian Open, and beat him in an incredible comeback.
---
Daniil Medvedev (Russia) – Auger-Aliassime (Canada)
– 6:7 (4:7), 3:6, 7:6 (7:2), 7:5, 6:4.
---
As you know, these two tennis players have already met against each other at the ATP Cup. Then Medvedev defeated his opponent with a score of 6:4, 6:0 and left no chance for the Canadian.
Everything was different in today's game, the Russian tennis player lost two sets, and we can say that everything is lost for Medvedev, but he pulled himself together and won three straight sets, and won.
Events in this confrontation:

First set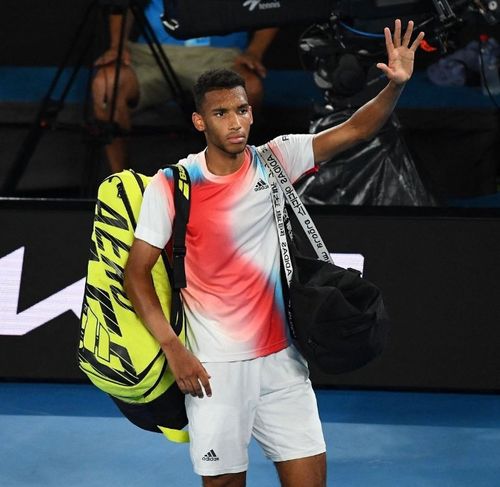 The first set was held in a fairly equal fight, without breaks. In the draws, the strength of the opponents was 50 to 50, everything was decided by the pitch, which at first was better with Daniil. Often during the match, he tries to ruin the opponent's game by changing the pace of the game and tactics, but by the end of the game something went wrong. Auger won 13 of 14 tiebreaks and won the first set.
Second set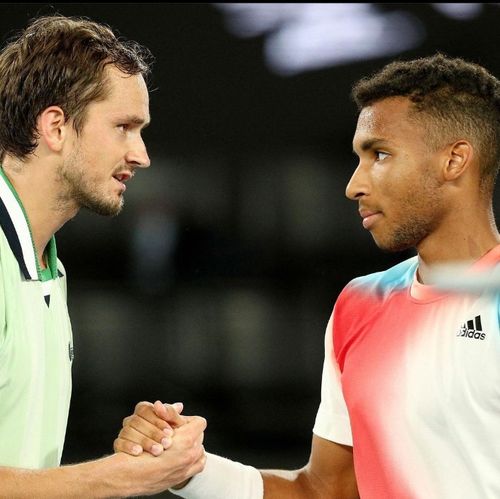 In the second installment tenesichi also showed intense tennis. But there was a failure in Medvedev's game, his tennis here did not look like a champion. It was necessary to get fired up, but the balls often flew out, and double faults fell from the Russian racket. As for Felix, he played solidly on the back line, promoted the forehand and, in principle, dictated the rules of the game. A good play by Auger-Aliassime, successful exits to the net and a more or less stable serve led to the victory of the second set of the Canadian.
Third set
There was a stubborn struggle in the third set, here the struggle also reached a tie-break, and yet Medvedev managed to snatch victory in this set and save the chances for a fight.
Fourth set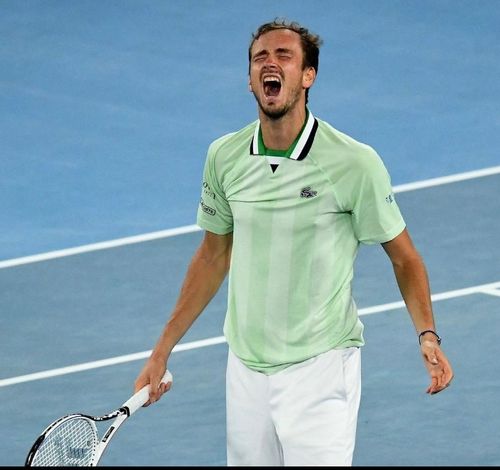 It cannot be said that further there was super confidence in Danil's victory, although the psychological advantage was definitely on his side. Felix had a match point, and again double faults from Medvedev, and the Canadian's fans became more active, began to shout under the arm of the Russian on his serve. But Daniil played everything, in the fourth set Felix's forehand simply disappeared. As a result, 2:2, and we are waiting for the decisive set.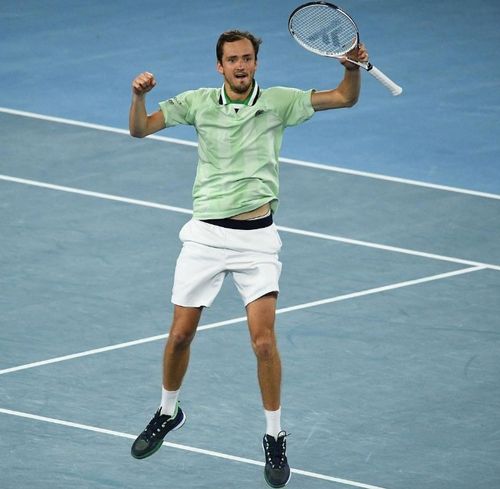 Fifth set
In the decisive game – Medvedev continued to get incredible balls, Felix – to make mistakes, both reacted emotionally to mistakes and mini-breaks, but everything was resolved in favor of the Russian. This is the second five-set in Medvedev's career, which he won and at the same time left from 0:2 in sets.
Match review