The main fight of the evening was the confrontation between the undefeated prospect of the first middleweight Tim Tszyu and the Japanese Takeshi Inoue.
Today, November 17, 2021, Tim Tszyu fought against Japanese fighter Takeshi Inoue in the Australian city of Gold Coast. At stake were the WBO Global and WBO Asia Pacific junior middleweight championship belts.
The main achievement of Tim Tszyu is that he has 19 victories and no defeat. After the confrontation with the Japanese, the boxer had 20 victories.
Details of the fight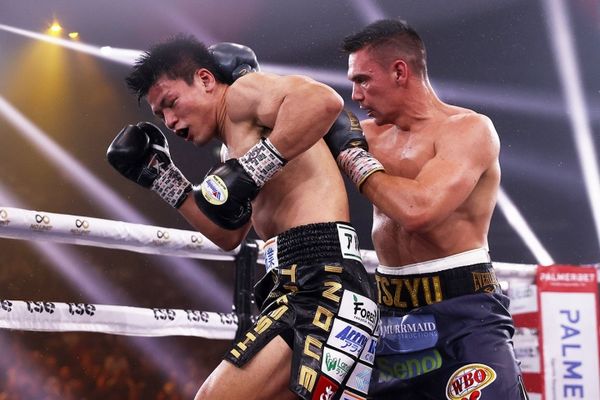 From the first minutes Tszyu dominated the ring, forcing his opponent to retreat and only defend. Tim carried out a series of attacks, but the Japanese defended well. In the fifth round, the Australian was close to a knockout, but Inoue managed to stay on his feet after a missed blow.
The eighth and ninth rounds were also in favor of the Australian, but the Japanese still did not give up and believed in some chances.
In the last rounds, Tszyu did not risk it, because he could miss the meeting. He continued to actively attack, carrying out a series of punches at a weak pace. Inoue was never able to answer his opponent at least once for the entire fight.
The judges of the fight awarded Tszyu unanimous victory on points: 120-107, 120-107, 119-108.
Thus, Tszyu defended his WBO Global title and took away the WBO Asia Pacific title from the Japanese.