On April 6, there was a match in the Champions League first quarterfinal match between Villarreal and Bayern.
---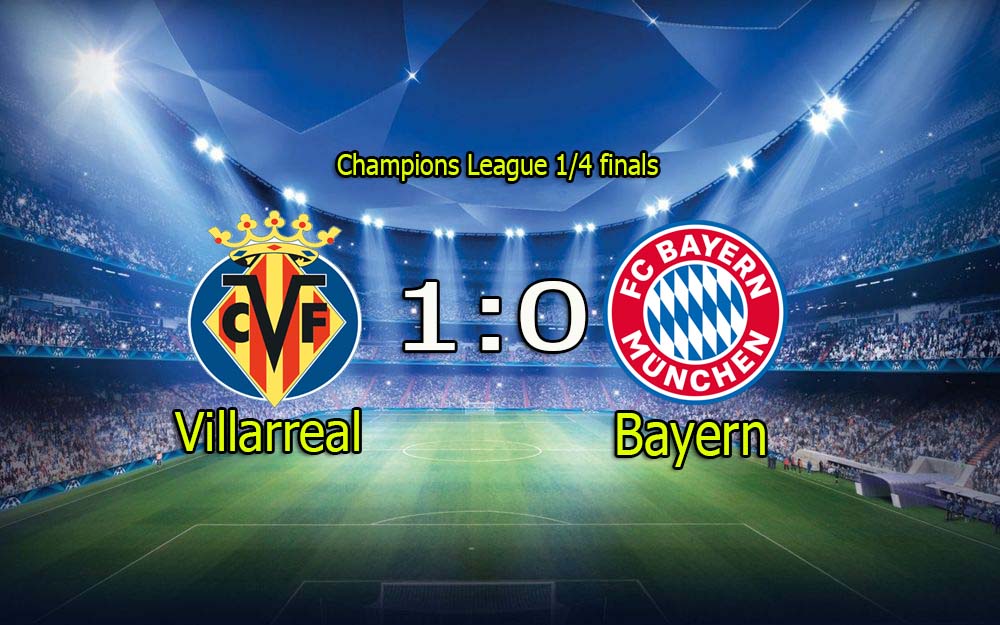 Goals: Danjuma, 8 (1:0).
Line up:
| | |
| --- | --- |
| Rulli, Albiol, Pau Torres, Foyt (Aurier, 81), Estupiñan, Parejo, Capué, Lo Celso, Coquelin (Pedraza, 59), Moreno, Gruneweld (Chiqueweze, 81). | Neuer, Upamekano, Pavar (Süle, 71), Davies, Hernandez, Kimmich, Musiala, Gnabry (Goretzka, 62, Roca, 90+4), Lewandowski, Coman, Muller (Sane, 62). |
Warnings: Estupignan, 74′.
Referee: Taylor (England).
---
Villarreal, who beat Juventus in the 1/8, came to this match very confident to show a good result.
Already on the 8th minute the hosts took the lead. An erroneous strike by Parejo found Arnaut Danjuma who sent the ball into the goal from close range with a side kick.
Although Bayern had not lost at home in the Champions League since September 2017, it offered little in return, and only Lucas Hernandez's final effort prevented Moreno from doubling his team's lead.
The best moment Bayern had was a blocked shot by Kimmich.
In the second half, the hosts took the field with the same attitude. Moreno had a very good chance, but the ball hit the crossbar. In response, Thomas Muller was inches away from tying the game, failing to put Serge Gnabry's shot into the net.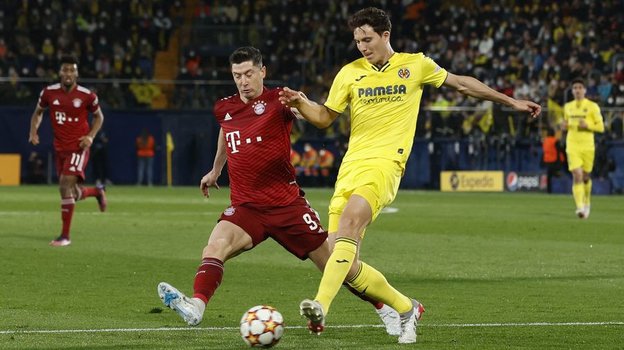 Villarreal had a very good chance to double the advantage, but it was not enough. Lo Celso substituted Alfonso Pedraza, who shot it past him.
As a result, the match ended with a minimal victory for Villarreal. Bayern now need to score at home to advance to the next round.